Construction hoist refurbishment service
Have your used construction hoists refurbished or repaired by our experienced engineers
Is your construction hoist in need of repairs or refurbishment? At RECO Hoist Hire & Sales we offer a full refurbishment service to any construction hoist. Due to the extensive training and broad experience in hoist construction and maintenance, our engineers are able to make repairs or refurbishment to machines of all leading hoist brands. Does your project require a substitute to vertical transportation while we refurbish your hoist? Then our large rental fleet offers plenty of construction hoists with payload capacities up to 4,000 kg to provide the required continuity.
The benefits of our hoist refurbishment service at RECO Hoist Hire & Sales: 
Full service including transport, design and customisation;
Excellent relations with leading hoist manufacturing companies, making it easy to procure new hoist components;
Well-trained and experienced engineers;
Bespoke configuration and hoist design to meet the demands of your project.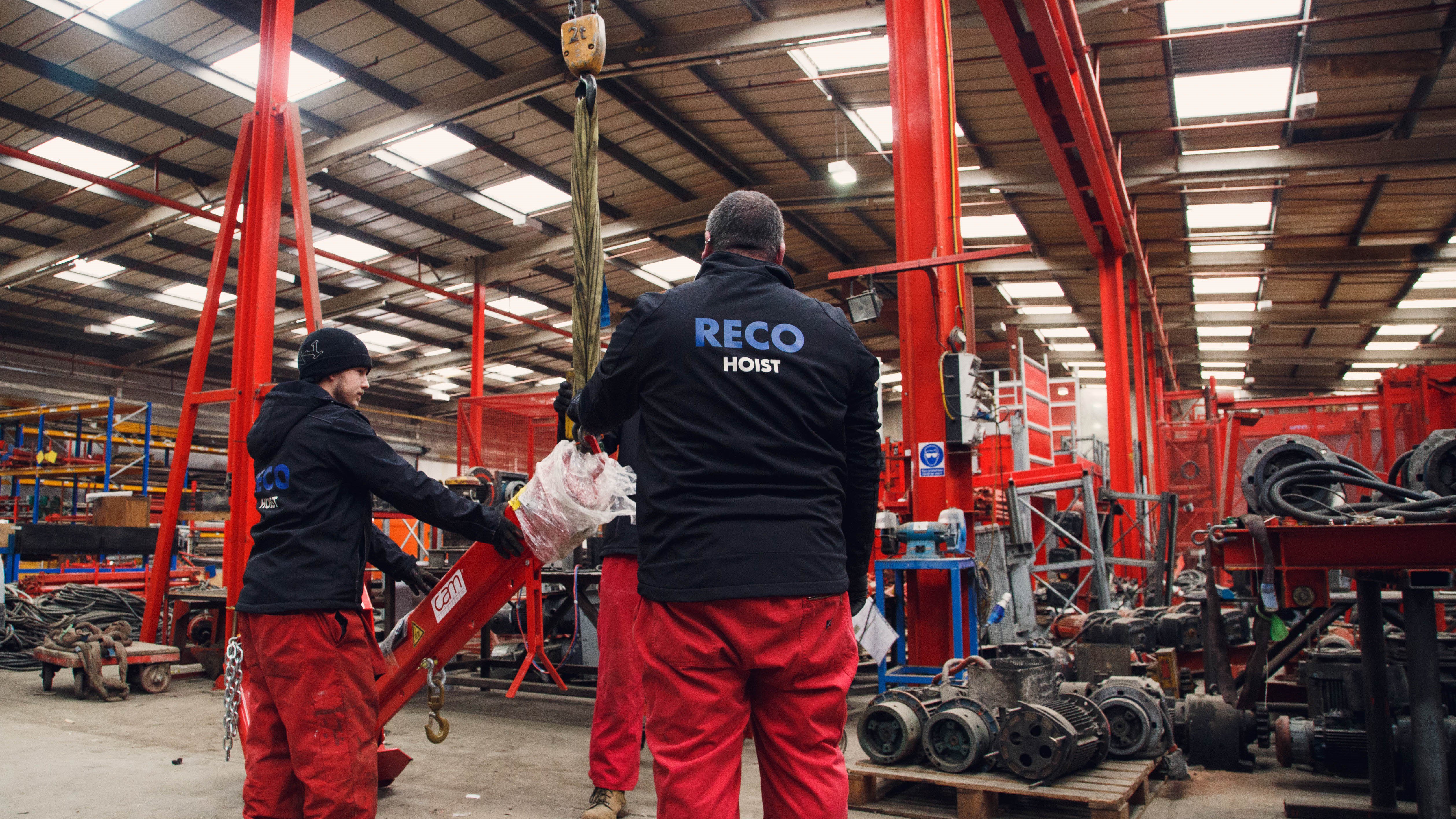 Full service for hoist refurbishment
When you choose your hoist to be refurbished by RECO Hoist Hire & Sales, the entire process is catered for. Our engineers will assess the necessary replacement parts and repairs, followed by a full estimate to the required works. The hoist will be picked up and returned by our transport service to and from your location. Smaller refurbishment projects can also be carried out on the jobsite if required. For more extensive refurbishment jobs and repairs we can provide a substitute construction hoist to temporarily replace your hoist. Our rental fleet offers a wide range of construction hoists and transport platforms to provide continuity to your project while we work on your hoist.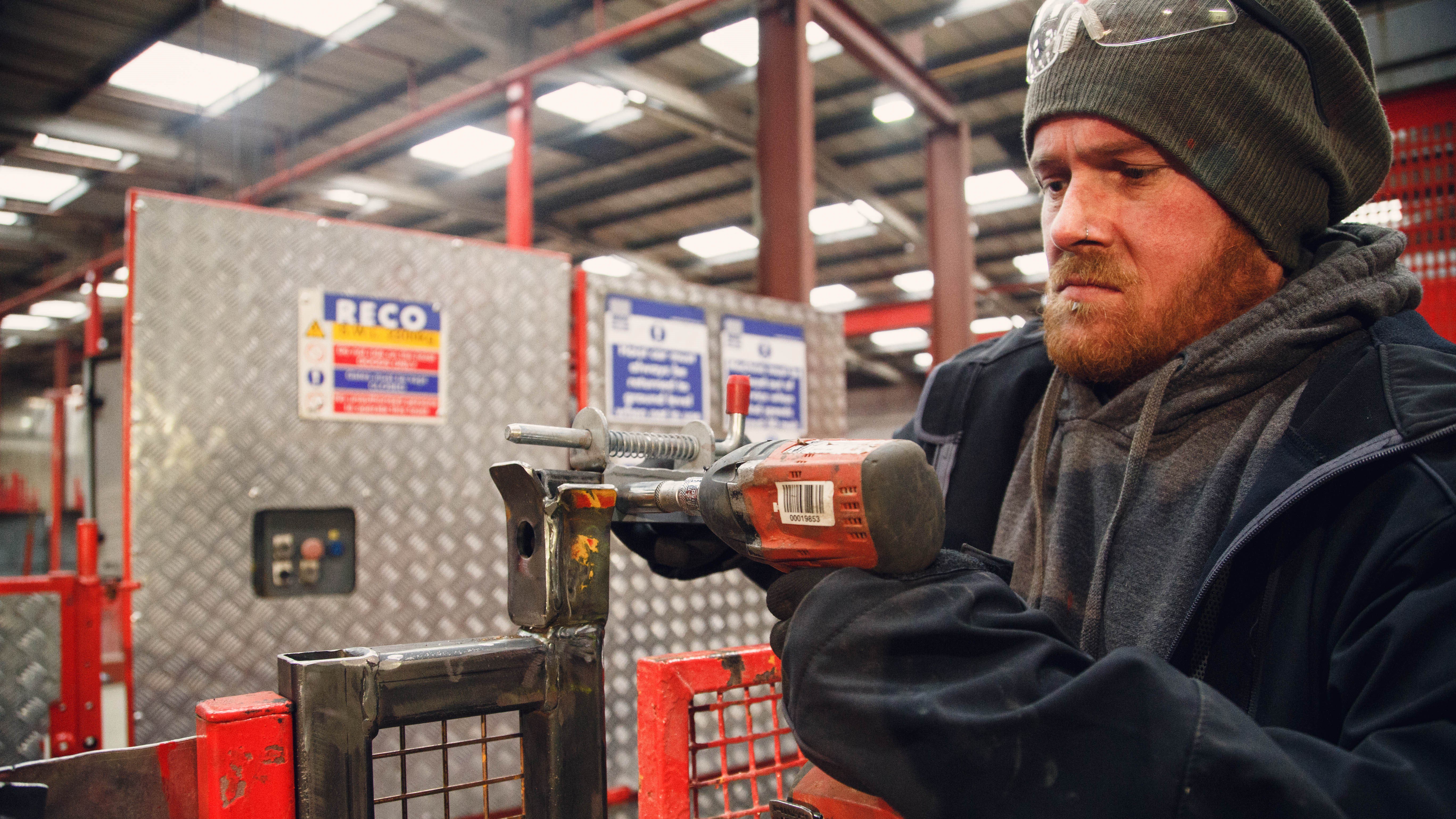 Experience with all renowned hoist manufacturers and brands
Over the years we have worked with all renowned hoist manufacturer brands in the UK hoist market. Through working closely with these companies, we've gathered a lot of knowledge and experience in servicing their hoists. This allows us to service and refurbish any type of hoist. Is your hoist new to our engineers? Then we will make sure our team are briefed accordingly, gathering the relevant information and advice to competently repair your hoist to the highest possible standard. 
Maintenance to keep your refurbished construction hoist in perfect condition
To make sure your newly refurbished hoists maintains its excellent condition and level of performance we offer maintenance and inspections. The frequency of these services are tailored into a bespoke maintenance contract, suitable to the type of hoist and how you plan to use it. Our skilled and certified engineers have gained experience with hoists of many different hoist manufacturing brands. This allows us to refurbish and service any hoist. Interested? Please contact us to find out more about our maintenance contracts.