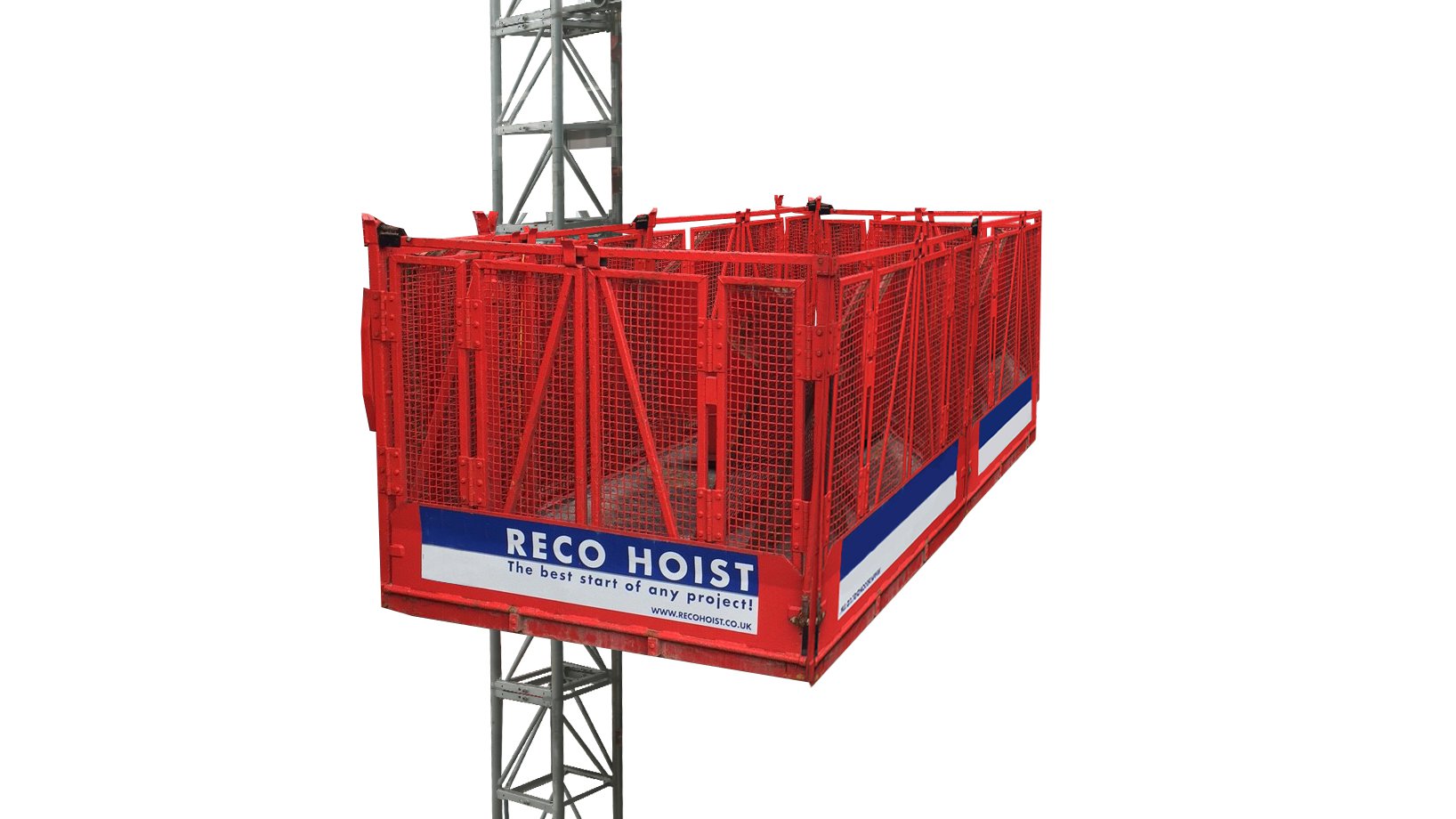 RECO GL150LSM Goods Hoist Hire (2m)
Goods only hoist hire from one of UK's largest rental fleets
GL150LSM goods hoists are reliable, medium sized construction hoists. This versatile hoist can be erected up to 100 metres (subject to conditions) and offers an internal platform dimension of 1.4x2 metres. When in its 2 metre configuration the machine returns a modest payload of 1,500 kg, perfect for transporting complete pallets of building blocks. The mast sections are installed in increments of 1.72 metres long with a maximum tie-spacing of 9 metres.
Robust construction hoists for goods transportation
These strong and reliable machines are a real favorite with our clients who appreciate the versatility of the GL150 material hoist. They can be loaded from all sides of the platform at ground level with the added benefit of a lintel-less enclosure C-gate to assist easy and safe loading when using telescopic handlers. The landing gates can be configured in a swing or sliding orientation accommodating floor space and height to the building floor levels. If you would like further technical details about the GL150LSM construction hoist, download the specification sheet below or contact one of our advisors.
Capacity
Payload capacity

1500 kg

Max. lifting height

100 m

Lifting speed

21 m/min

Max. passengers

0
Electrical data
Power supply

400 V / 3 PH / 50Hz

Fuses

63 A

Rated power output continuous duty

2 x 5.5 kW

Power consumption

20 kVA
Dimensions & weight
Platform dimension (WxL)

1400 x 2000 mm

External dimension (WxL)

2900 x 2500 mm

Mast section length

1.730 m

Transport weight

2110 kg

Mast section weight

90 kg