Bespoke hoist engineering to design the most efficient vertical transportation
Have your hoists and industrial elevators tailored to your project's demands
Moving large amounts of materials between floors can become a daring challenge when space is limited. Without the right lifting equipment specific to your project demands, the costs of waiting time or overcapacity can quickly rise. To help contractors reduce building costs, RECO Hoist Hire & Sales offers a tailored hoist design and engineering service. Our wide range of along with our experience well-trained hoist engineers, RECO will customise the perfect hoist solution specific to your project requirements. When designed in conjunction with a , the customisation possibilities are endless. Are you looking for a more permanent solution? We also offer custom-designed for sale.
The benefits of our design service for vertical transportation: 
One-stop-shop for vertical transportation;
Our in-house design team offers decades of experience in the international hoist market;
Optimise on-site logistics by making use of hoists designed to meet project demands;
Maximise safety and productivity by having a specialised team develop your hoists;
Always the right configuration with the largest hoist rental fleet in the UK;
Endless possibilities for high-rise access due to the modular RECO Common Tower;
Accurate feasibility and cost calculations maximising commercial efficiency for your project.
Are you looking for a hoist company to extend this service to your hoists? Then please contact us about our bespoke maintenance contracts.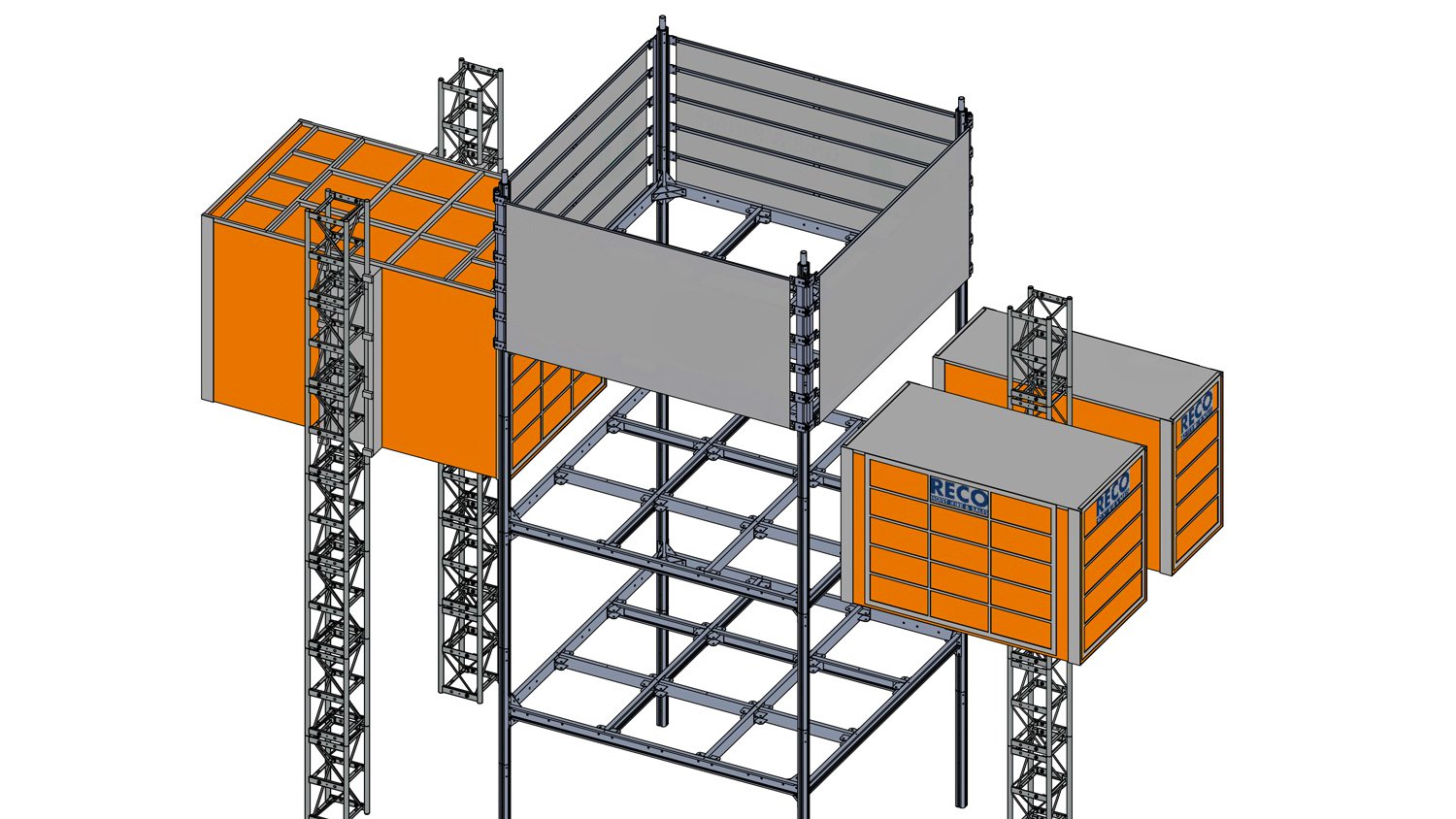 Rental service: 'turn-key' hoist solutions
At RECO Hoist Hire & Sales we are committed to find the best hoist and access solution to any high-rise project. Whether it's construction, refurbishment, permanent, industrial or even events, our engineers will develop a suitable 'turn-key' solution. Once the hoist designs are final, our transport and maintenance teams will deliver, install and hand over the hoists on your project. All our hoists and lifts are inspected by a third party notified body accompanied by our supervisor prior to final handover.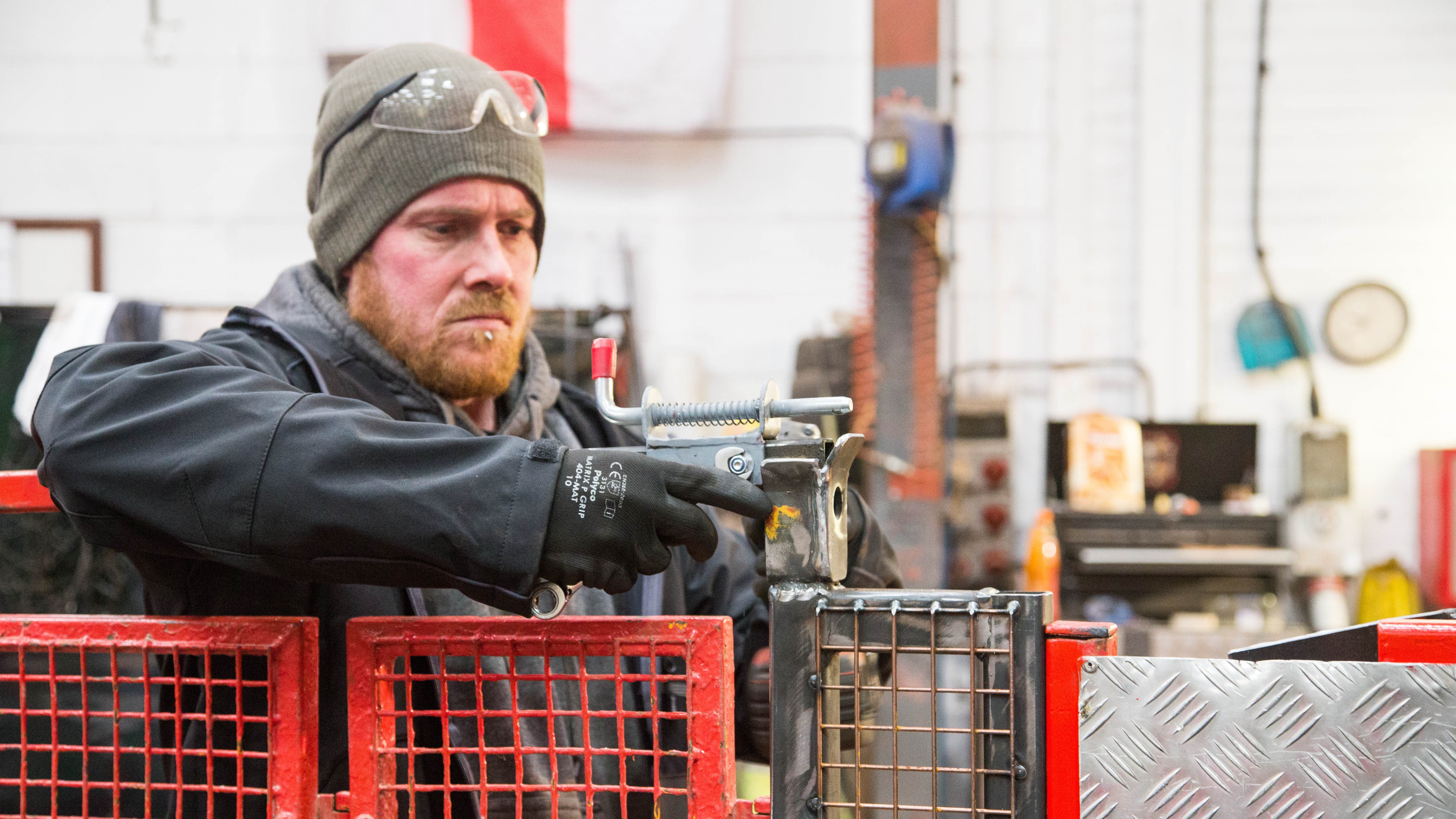 Design, engineering and service of industrial elevators
When procuring one of our bespoke industrial elevators, our contracts manager will visit the jobsite accompanied by the lift manufactures technical team to carry out an in-depth survey of the job site.  This is essential in ensuring the most efficient lifting solution specific to your job site. Our extensive survey will endeavour to ensure a turn key fluid installation from start to finish. Once the lift has been certified for use we can offer you a professional and reliable Service & Maintenance contract to ensure minimum downtime along with meeting your Health & Safety compliance obligations.