Planning and transport service for UK hoist hire
Complete transport and installation service for hoist hire in the United Kingdom
A key factor to efficient construction is having your construction hoists and lifting equipment setup and operational at the right time. To prevent waiting times, RECO Hoist Hire & Sales has invested in our own centralised planning and transport service. Our central office in Cambridgeshire St. Ives coordinates 4 HGV lorries and over 35 service vans throughout the United Kingdom. Our central planning department can track and supervise all materials and personnel on the road directly, resulting in more control over delivery times and quick response times to emergency call-outs.
The benefits of RECO Hoist Hire & Sales transport and planning:
Quick response time thanks to our direct employed serviceengineers;
Each machine is prepared and configured to meet our customer delivery targets;
Close and personal contact between specialist, planner and customer;
Timely delivery due to centralised planning and logistics;
Hoists are delivered and installed by our own crane trucks.
Are you looking for a hoist company to extend this service to your hoists? Then please contact us about our bespoke maintenance contracts.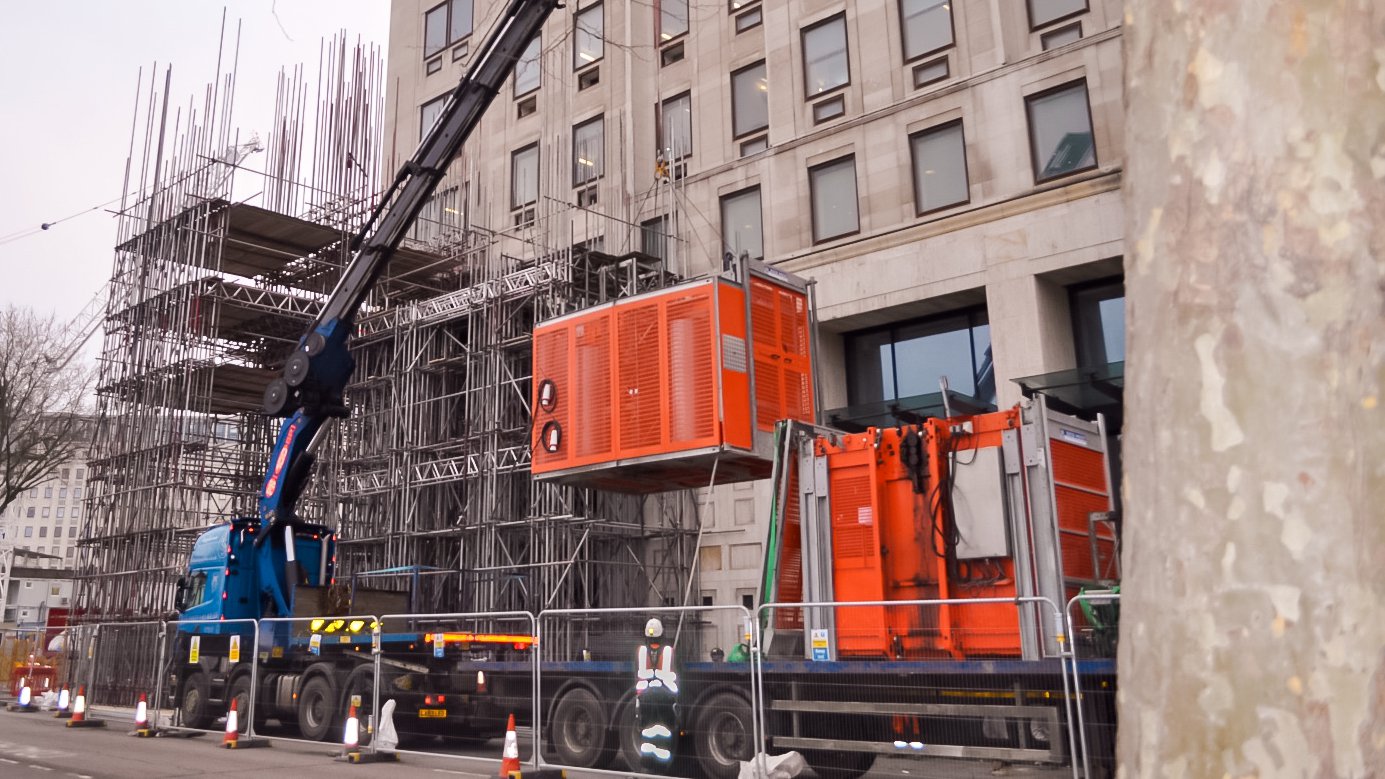 Close co-operation between engineering and maintenance teams
Direct communication between hoist specialists is valued deeply at our family owned hoist company. It allows us to act fast and bring you the best hoist hire service. Especially when a bespoke construction hoist configuration has to be installed on time at a construction site. Clear communication is essential to provide quality and safety when each project is different. This is why we keep our planning team centralised and encourage direct and personal contact between our specialists.