Industrial elevators for sale: bespoke configurations for any industry
For semi-permanent vertical transportation in industries such as mining, manufacturing and offshore, we offer a series of industrial elevators for sale. Due to the versatile and adjustable features of these rack and pinion machines, our elevators increase both safety and productivity in harsh industrial environments. Want to discuss the configuration that suits your project needs? Our hoist specialists would like to hear from you! Contact us via +44 (0) 1480 475 377 or request a quote.
The benefits of purchasing industrial elevators at RECO Hoist Hire & Sales:
Complete service from design and refurbishment to bespoke maintenance contracts;
Close collaboration with manufacturing companies for customisation and replacement parts;
Over 65 years of experience in technical services and materials through partnership in RECO Holding;
Over 60 specialists working throughout the UK to provide vertical transportation;
Certified and accredited products and service, compliant to safety regulations and standards.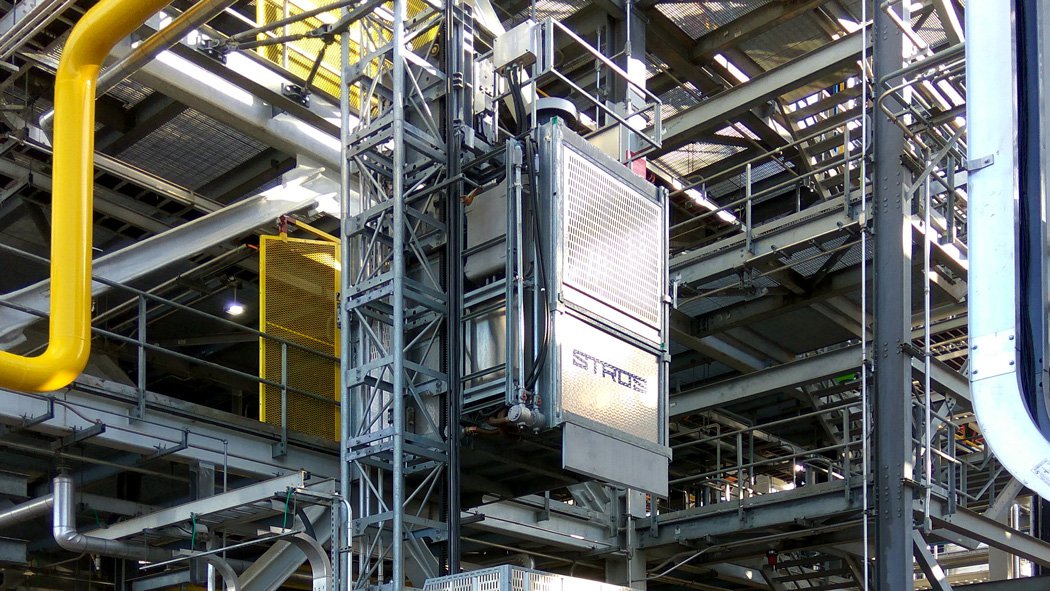 Bespoke industrial elevators: the best vertical transport for your business
Each elevator for sale is designed, installed, tested and certified by our engineers in co-operation with Stros engineers to ensure you optimal performance and safety. Working closely with Stros, we can provide bespoke configurations of Stros industrial elevators for any industry or facility. Do you require more speed, more payload capacity, a smaller external dimension or heating in the elevator cabin? All can be adjusted and configured to offer you the best industrial elevator. After all, the best industrial elevator for sale is the one that suits your business best.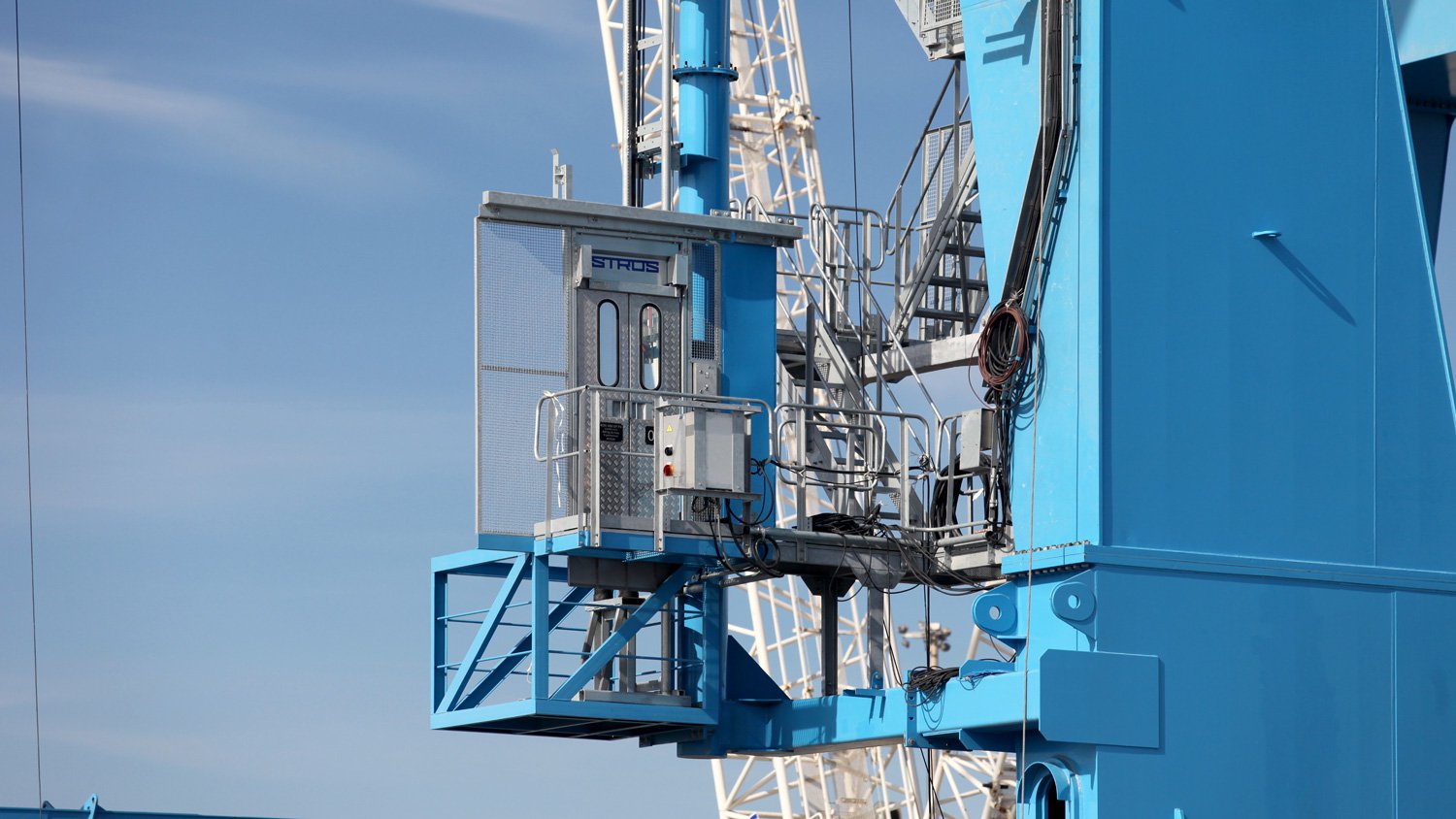 Examples of industries where industrial elevators are applied:
Mining: mine shafts, smelters and crushing plants;
Oil, Gas and Chemical: natural gas processing plants, chemical plants and oil refineries;
Metal and steel: aluminum refineries, smelters and steel mills;
Cement: cyclone towers, stack calciners and asphalt plants;
Food: Storage silos, loading facilities and grain handling facilities;
Ports, shipyards and offshore: ship-to-shore cranes, industrial vessels and jack-up rigs;
Infrastructure: bridges and underground tunnels and facilities.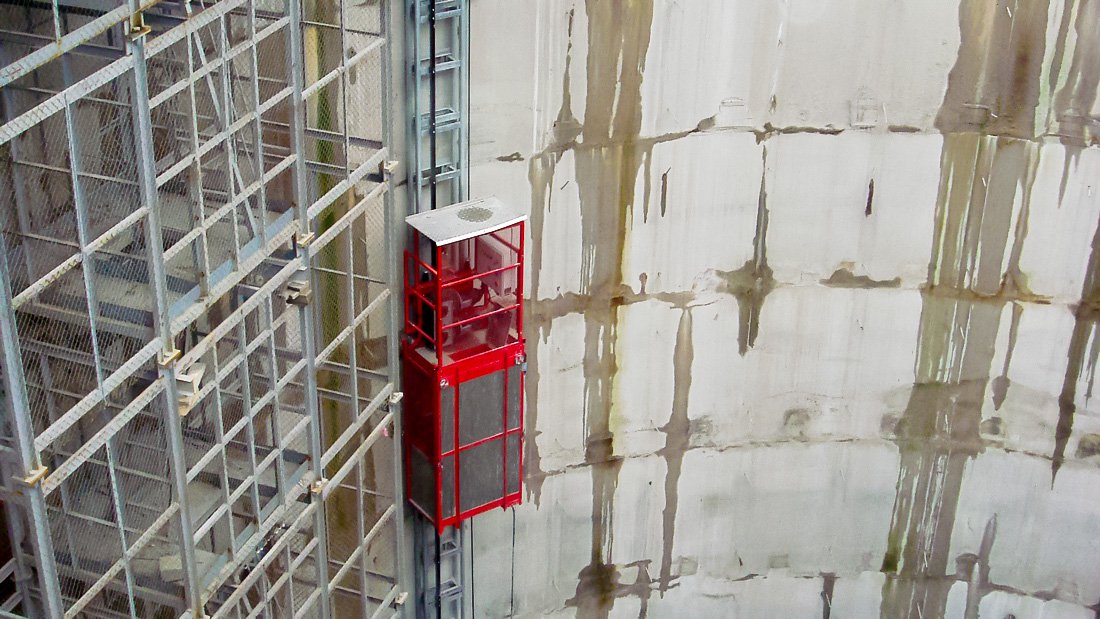 Increased safety and quality from installation to operation
When designing large industrial elevators for a hazardous industrial working environments you can't compromise safety and quality. We therefore ensure our clients of reliable transportation by achieving widely acknowledged qualifications and accreditations. All our industrial elevators for sale comply with the national and international standards and services are always carried out by certified specialists. To make sure the elevator is safely operated we provide operation and service manuals, Quality Control Plans, Health, Safety & Environment procedures (HSE), General Arrangement Drawings and the factory acceptance test report.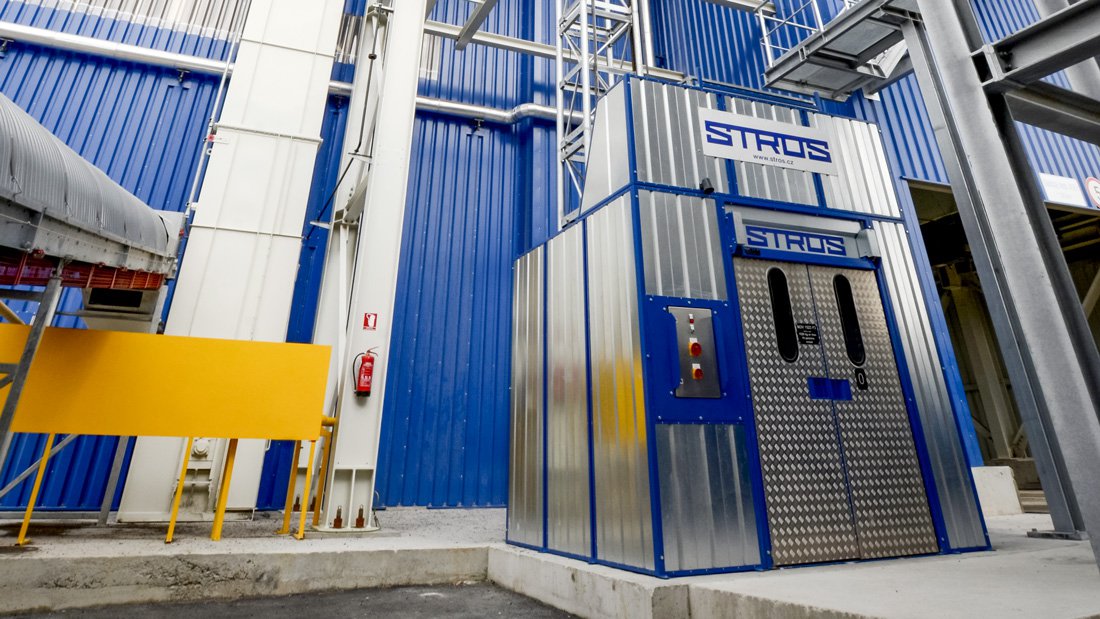 International service and maintenance for industrial elevators
At RECO Hoist Hire & Sales we offer our clients an all-inclusive service for elevator maintenance, including inspections, on-site maintenance, refurbishment and engineering. These services are tailored to the purchased industrial elevator and the usage frequency to keep the machine performing at its best. To keep an eye on deterioration due to wear or erosion, our engineers will frequently visit to inspect the industrial elevator. Is the elevator in need of maintenance or repairs? Then either our engineer make repairs to the elevator on the spot or a maintenance team will visit shortly after. Due to our close collaboration with Stros and the broad amount of experience within our maintenance teams, we are able to replace any parts of the machine on short notice. For more info on our maintenance contracts or to purchase a bespoke industrial elevator, please contact our specialists or request a quote.