We are a leading hoist rental company, supplying services to construction projects in Cardiff. We have a wide range of hoists available for hire, from small goods only hoists to large passenger goods hoists. We offer a full range of services, from delivery and installation of the equipment to ongoing maintenance and repairs. Our team of experienced professionals is available 24 hours a day, 7 days a week to assist you with your needs.
Hoist rental for your construction site in Cardiff Wales
Are you looking for a construction hoist for a smaller project? One of the favorite passenger goods hoists on the UK construction market and beloved by many of our customers are the 20/32 and the 20/37 Alimak Scando hoists. Also very popular on construction projects in the Cardiff area are the RECO GL150 and the RECO Gl200 goods only hoists. These goods only hoists are often rented by clients who appreciate the large platform width for transporting large construction materials. This allows you to work more efficiently and safely on your construction site.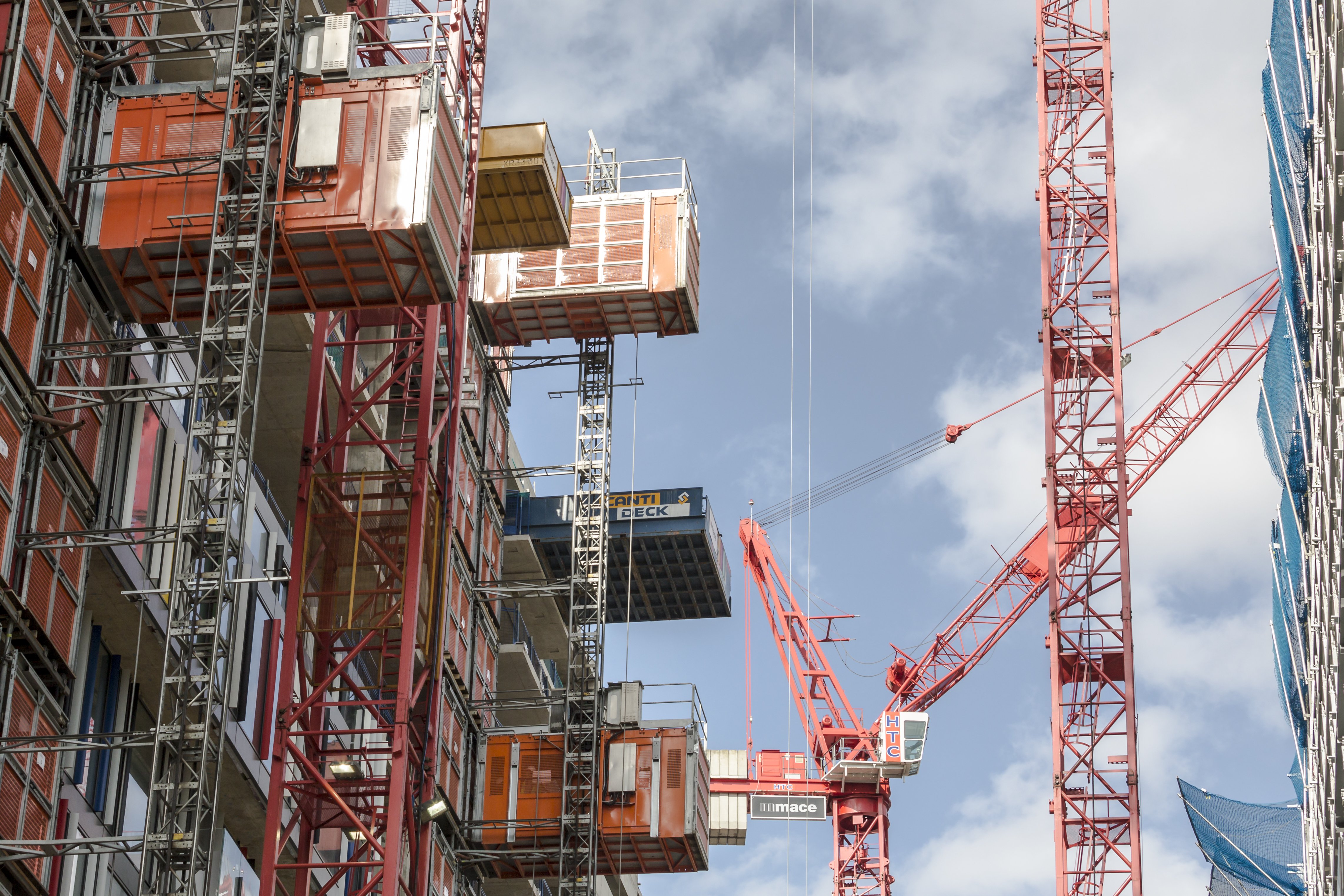 Completed projects in the Cardiff area
With having one of the largest construction hoist fleets of the UK, we have the right construction hoist for every project. That's why many contractors use us to find the right construction hoist for their project, including those in Cardiff. Because building in urban areas often involves limited space, one of the most popular construction hoists is the Alimak Scando 20/32. We have placed 3 of these passenger goods hoists at the Lydstep Project of ISG Western, ensuring safe and vertical transport for workers, equipment and materials.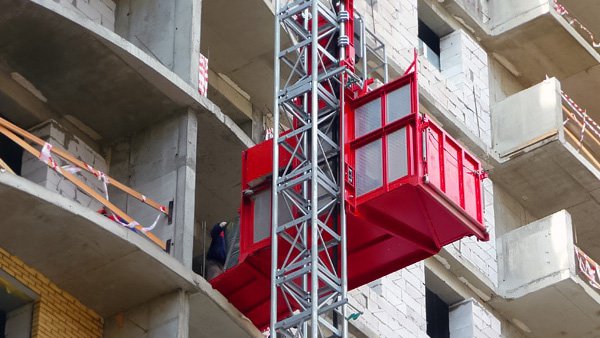 RECO Hoist Hire & Sales – Cardiff area
We offer hoist rental and maintenance services throughout the entire United Kingdom. Our large pool of our own hoist engineers in the Cardiff area are installing our goods only hoists and passenger goods hoists. Our team is made up of employees with years of experience to ensure quality in each region. This allows our engineers to be quickly on site in the Cardiff area in case of malfunctions.