RECO Lift Solutions is a family-owned and operated business that has been providing quality hoist hire services for over 15 years. We are Manchester's leading supplier of vertical transportation, we hire out construction hoists, transport platforms and Common Towers. So are you looking for a hoist for your construction project? With our team experienced and knowledgeable in all that involves hoist hire, we can offer you expert advice and support every step of the way. 
Hoist hire for your construction project Manchester
If you are working on a construction project, you may need to rent a passenger goods hoist or a goods only hoist. It is important that you choose the right hoist for your project. We have delivered different types of hoists in the Manchester area. From Common Tower solutions equipped with passenger goods hoist for large construction projects, to small goods only hoists for smaller projects. We offer one of the largest rental fleets of Alimak hoists in the UK. Which includes hoists with capacities from 1,200 kg to 4,000 kg. With our diversity of construction hoists, we have a suitable hoist available for every type of project.
 
Construction projects in the Manchester area
We are proud to have been a part of projects such as Owen Street in Manchester when we provided 3 Twin and 3 single Alimak Scando 650 Passenger Hoists  to a working height of over 200 meters. We also provided  rack and pinion construction hoists at two of Renaker's prestigious projects in Manchester: Greengate 2 and Crown Street Phase 2. We provided both projects with the Alimak 650 FC construction hoist. These large construction hoists where the most valuable for transporting large cladding panels and personnel safely and efficiently.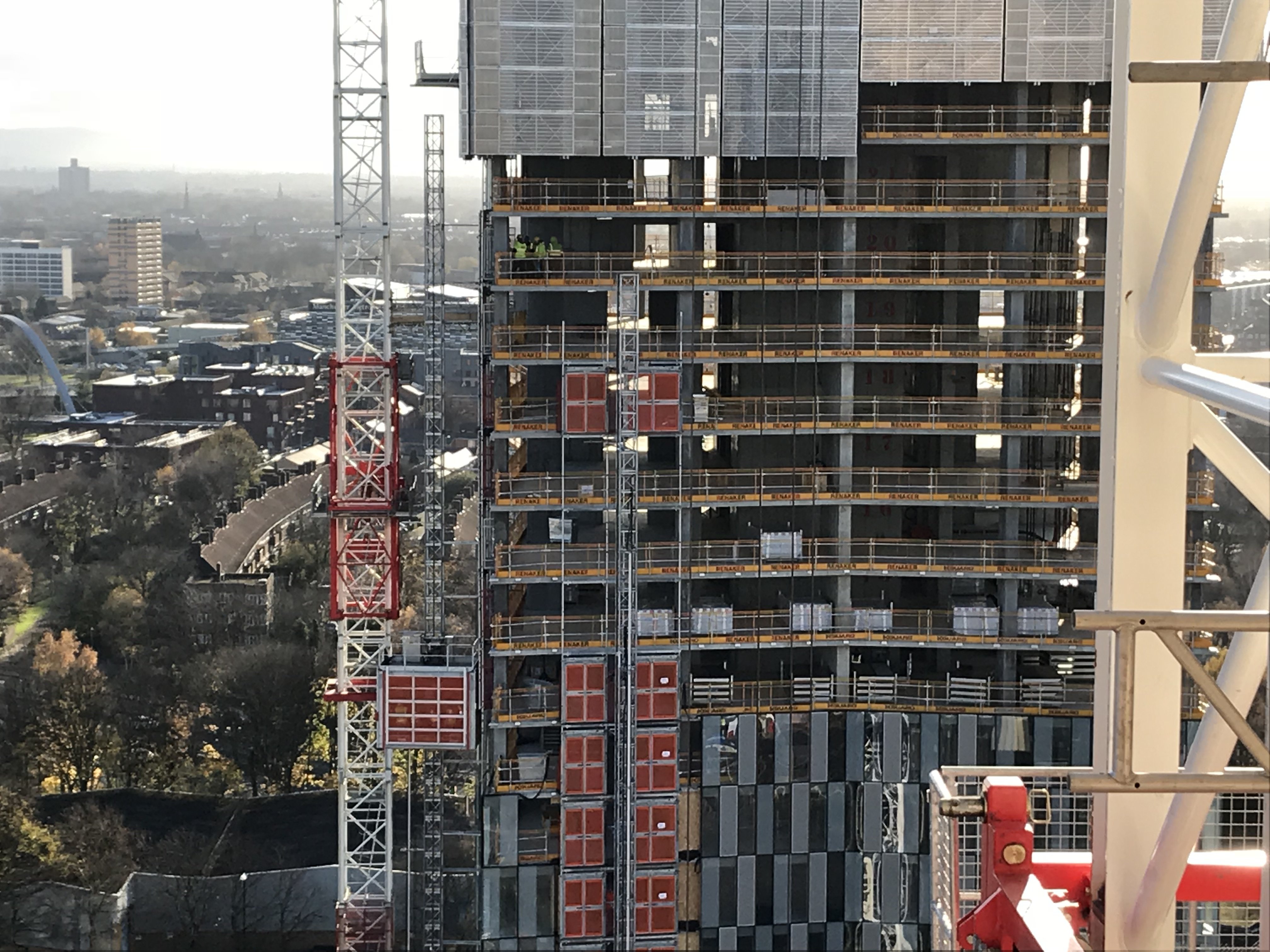 RECO Hoist Hire & Sales – Manchester area
Old Great North Road
Ferrybridge, Knottingley, WF11 8PH
Telephone: 01480 475 377
E-mail: info@recohoist.co.uk