Do you have a construction project in the Newcastle area and need construction hoists? RECO Hoist Hire and Sales has a range of passenger goods hoist and goods only hoist for hire, perfect for the vertical transport of heavy loads. With over 15 years of experience in the industry, we are confident that we can provide you with the perfect hoist for your needs. Contact us today for more information on our products and services, or to request a quote.
Construction hoist for your Newcastle project  
Goods only hoist or passenger goods hoist are an important piece of equipment for any construction site. Whether you're looking for goods only hoists, high speed hoists, high payload hoists or even large passenger goods hoists. With one of the largest construction hoist fleets of the UK  we can provide the right hoist for your project at the most competitive rates. The 20/32and the 20/37 Alimak Scando construction hoists are the most frequently hired passenger goods hoists in the Newcastle area. Are you only looking for a goods only hoist for your project? The RECO GL150 and RECO GL200 construction hoists are very versatile, making them suitable for both small and large construction projects. With our expertise, we'll help you choose the right construction hoist for your project.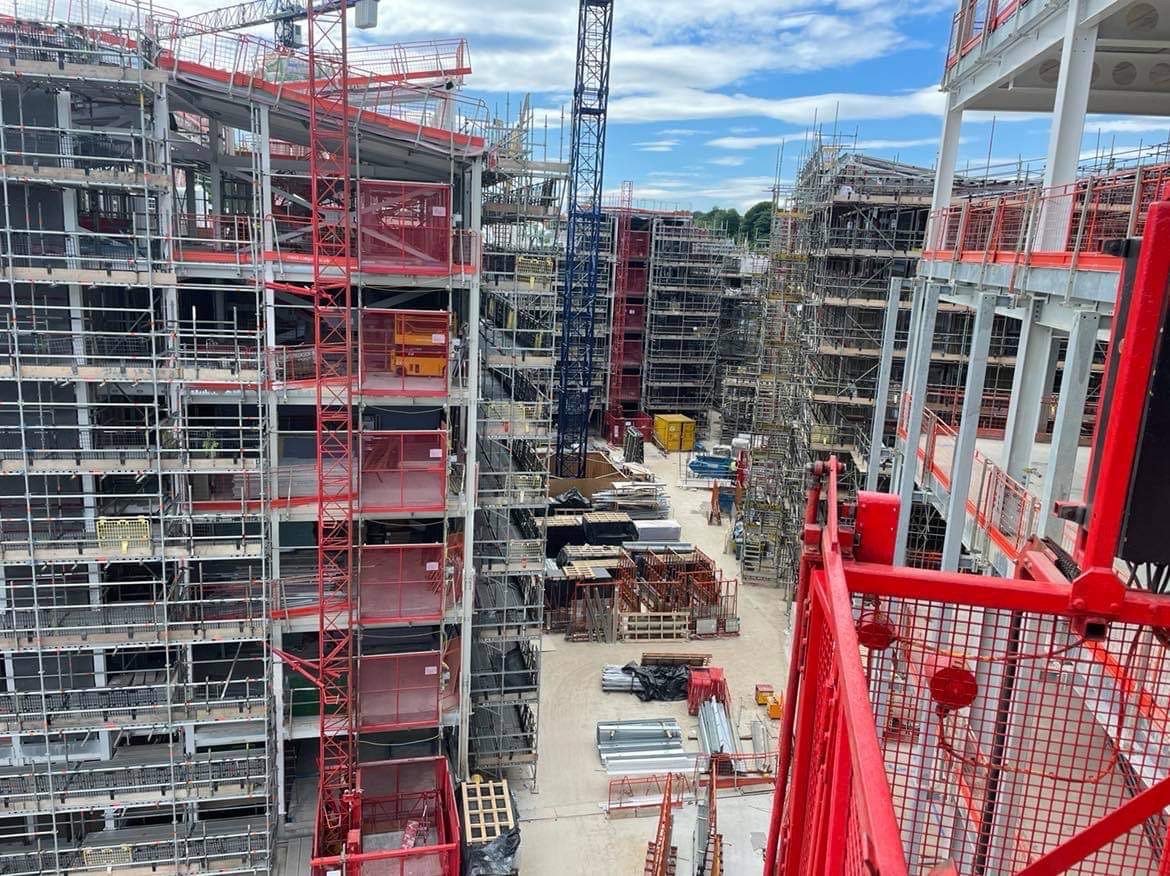 Completed projects in the Newcastle area
In the Newcastle region we have supplied hoists for a large number of projects. For instance for the Nica project in Newcastle for our client Bowmer & Kirkland we have placed a GL200. We also placed two GL150 hoists with C-gate at the Melia Hotel. The GL200 and GL150 are very popular goods only hoists in the region. This is because the hoists have a width of 2 metres and are therefore ideal for vertically transporting large building materials such as bathroom pods and cladding materials.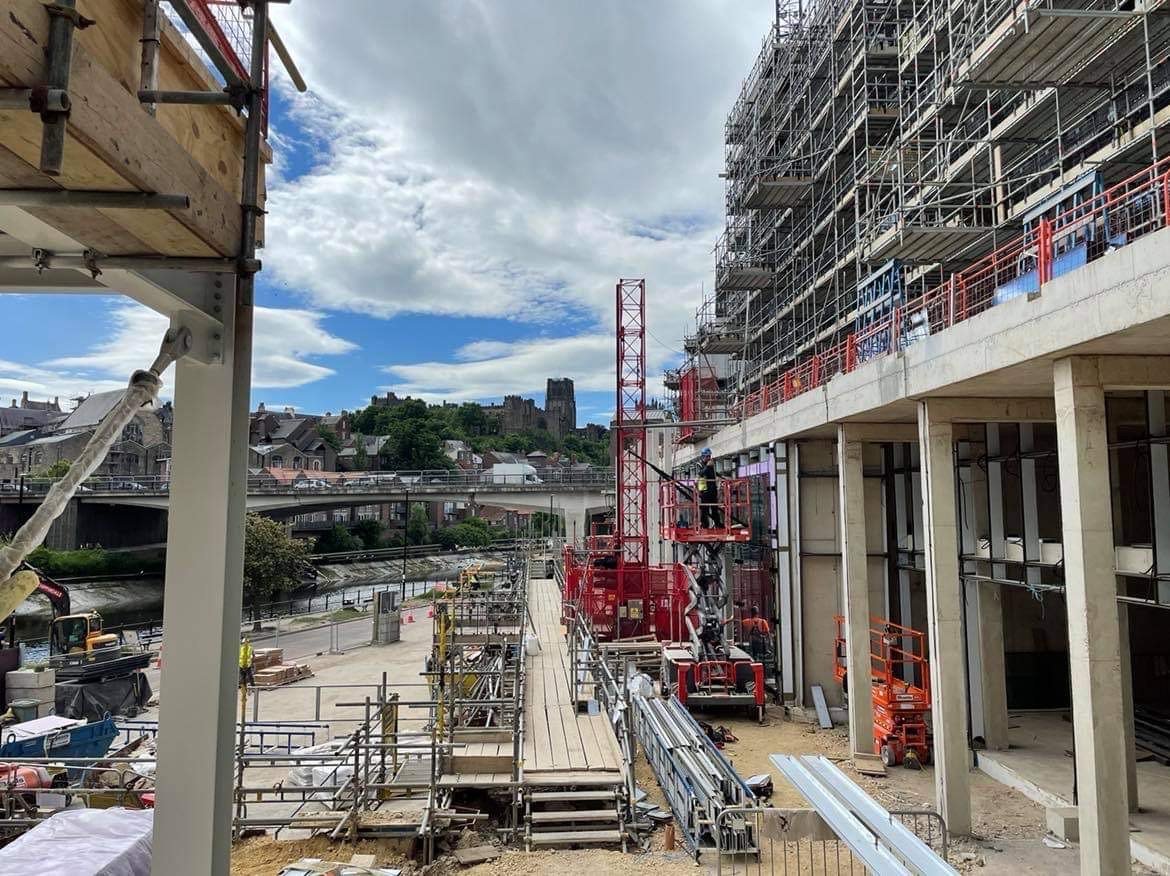 RECO Hoist Hire & Sales – Newcastle area
With our pool of local engineers with years of experience we can provide you in the Newcastle area with fast, reliable and efficient service. We have a large local team to install our goods only hoists and passenger goods hoist. This allows us to quickly be on site when needed to help resolve any malfunctions.