Do you need a construction hoist in the Edinburgh or Glasgow area? With the largest lift rental fleet in the United Kingdom, RECO Hoist Hire & Sales offers you a wide range of goods hoists, passenger goods hoists and Common Towers. With the various hoist cages, lifting capacities, hoist speeds and erection heights, you'll always have a suitable hoist for your project. Do you need advice? Our office is staffed by experienced professionals who can answer all your questions about hoist hire for your project.
Hoist hire for projects in Edinburgh and Glasgow
There is no better way to move building materials on a construction site than by using a construction hoist. Goods only hoists can handle everything from small items such as nails and screws to heavy materials such as construction cladding materials and concrete. Various construction hoists from our fleet are used on projects in Edinburgh and Glasgow. The most commonly hired passenger goods hoists in your area are the 20/32 and the 20/37 Alimak Scando hoists. If you're working on a large or multi-story project, hiring a hoist can be a cost-effective way to get the job done safely and efficiently. The RECO GL150 and the RECO Gl200 passenger goods hoists fulfil all of these characteristics and are therefore very popular among contractors in the region.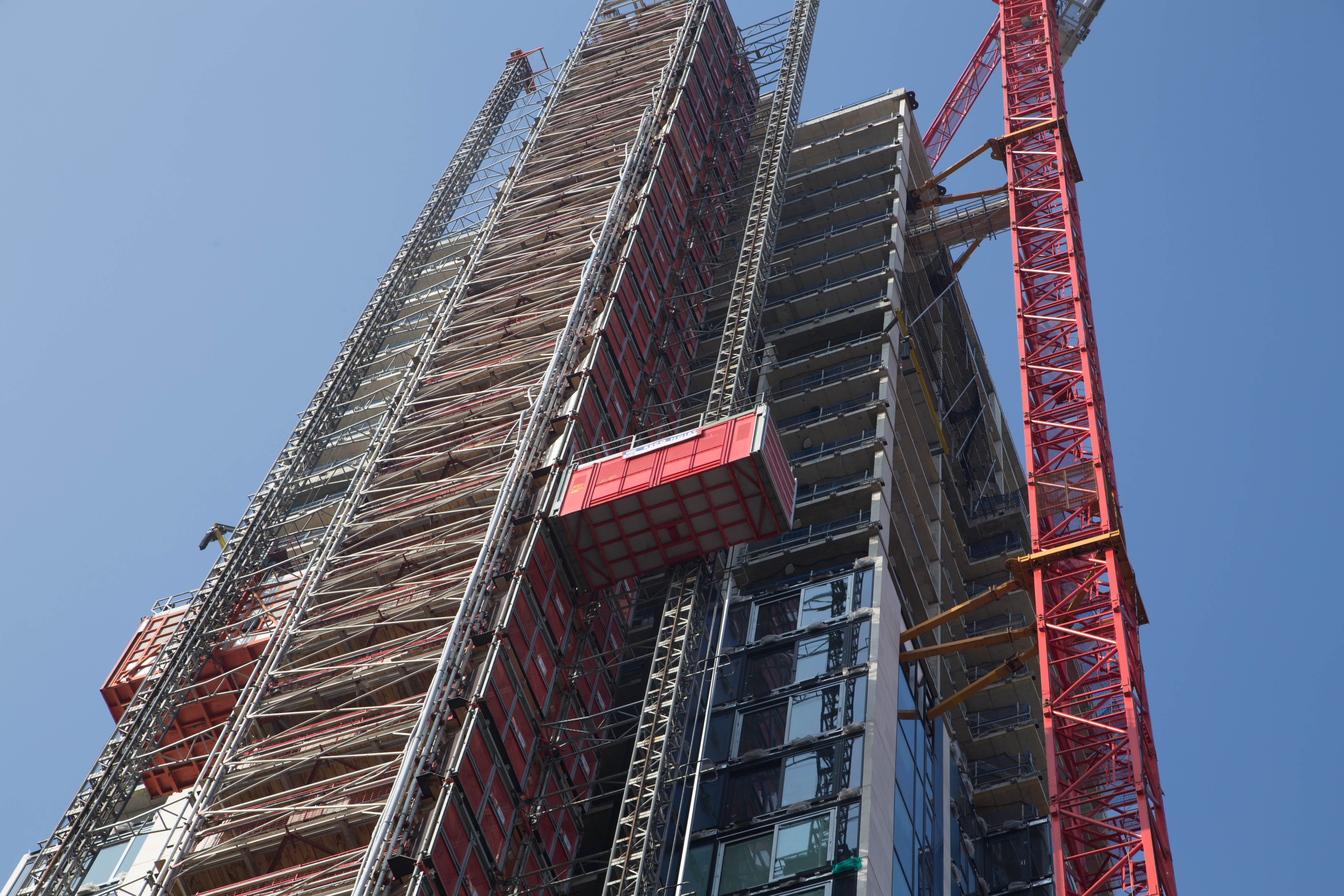 Completed projects in Scotland
To support the renovation of a hotel in Glasgow, we supplied the GL200 goods lift. To meet the demand for effective access solutions for high-rise buildings, we made the 10 floors accessible by supplying a separate gate for each floor. The contractor also wanted to transport complete bathroom cabins to each floor, so we extended the hoist platform to a size of 3.5 x 2.5 m. This allowed work to be carried out quickly, efficiently and safely.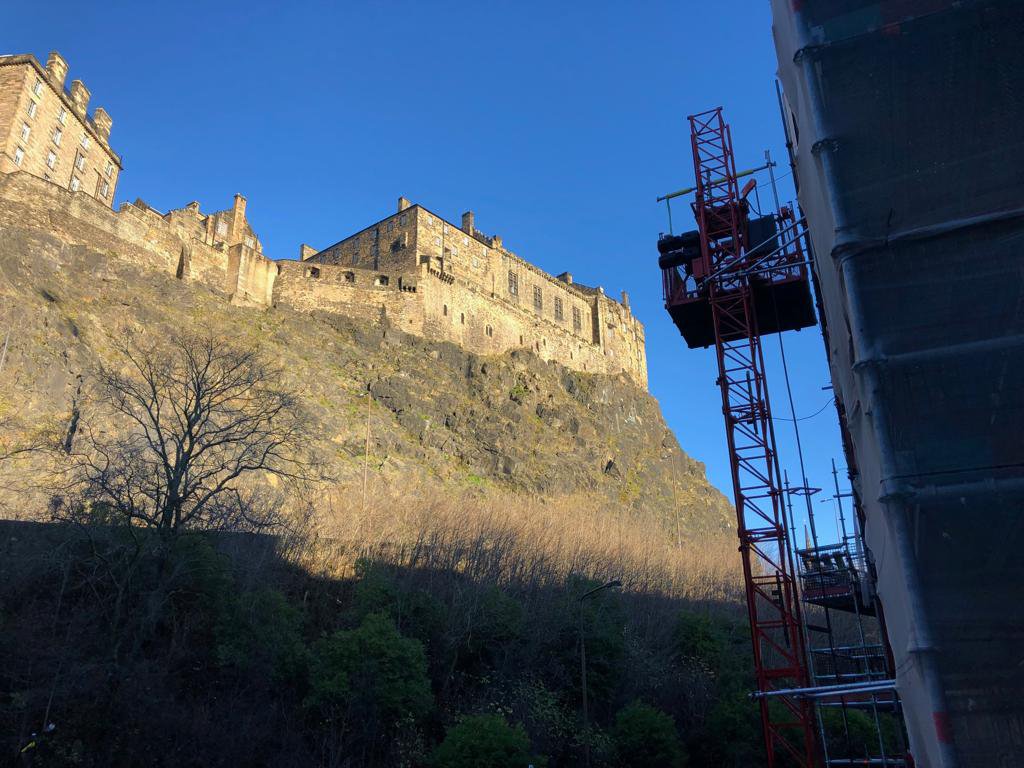 RECO Hoist Hire & Sales – Scotland
Queenslie Industrial Estate
Coltness Lane
Unit A1. Block 14
Glasgow, G33 4JD
Telephone: 01417 785 530
E-mail: info@recohoist.co.uk