RECO Hoist Hire & Sales introduces new website: this is how you want to buy or rent a hoist!
Renting vertical transport in the UK has never been easier!
Whether you're looking for a simple goods-only hoist or a complex semi-permanent industrial elevator, RECO Hoist Hire & Sales' new website is your one-stop-hoist-shop. A super user-friendly design allows you to browse our wide range of construction hoists, Common Towers and brand-new industrial elevators. Wondering what services are included in our hoist hire? Explore our fully described service pages and discover how our hoist services can even benefit your own hoist division. In total over 100 pages, enriched with detailed information and media, allowing you to select nothing but the best vertical access solution for your projects. Want to talk to a hoist specialist? Just one click in the top right corner on any page! 
The best website for hoist hire and sales: what's new?  
Over 100 pages, enriched with detailed information and media to give you an impression of our products' capabilities
Get in touch with a hoist specialist in 1 click from any page
Compare all our products and services online with extensive descriptions and specifications
Our super user-friendly design and extensive information allows you to select only the best for your project
A selection of industrial elevators for sale, for any industry
Brand-new design that highlights our fantastic vertical access projects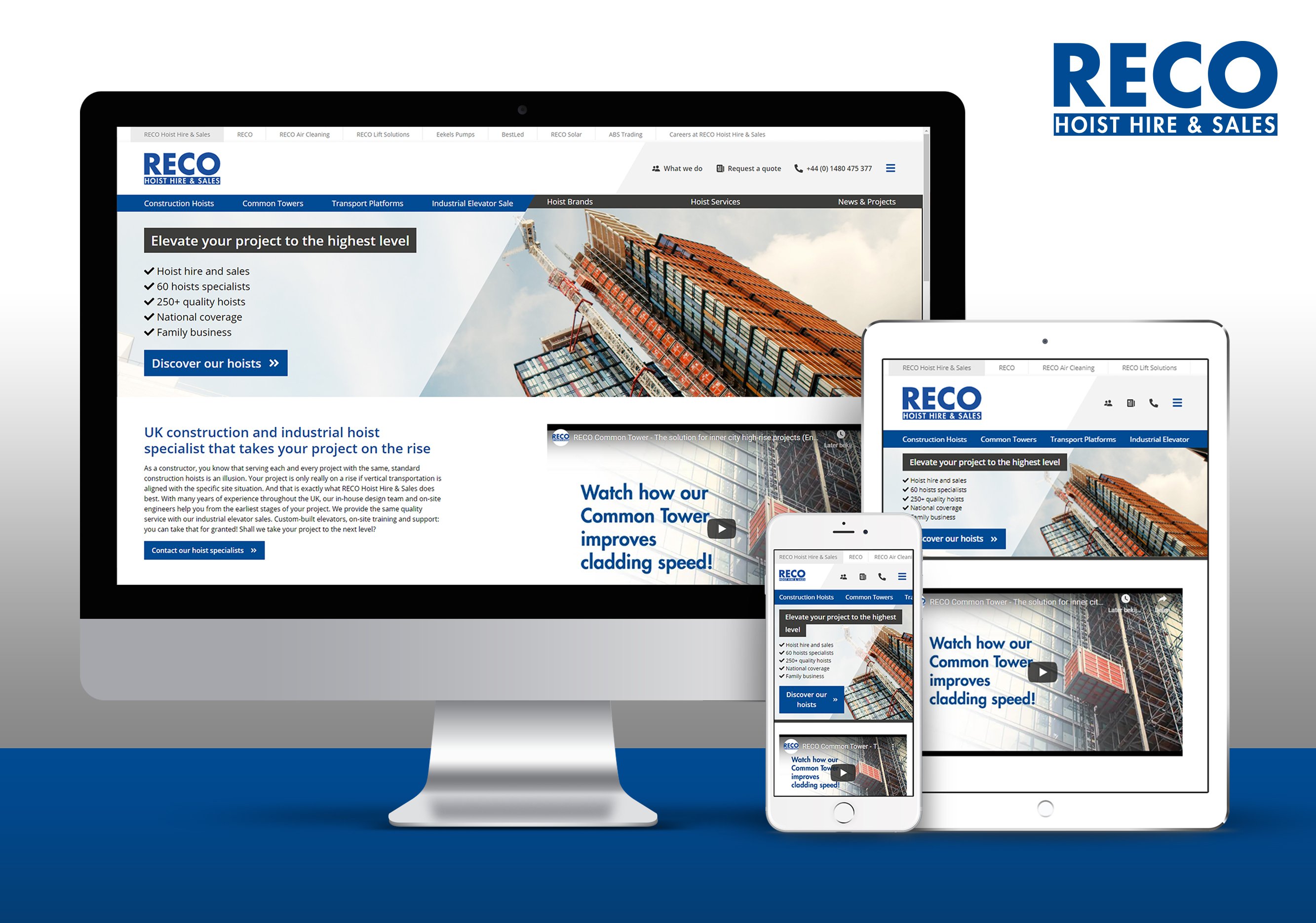 Over 100 pages on construction hoists and hoist company services 
Curious about where and how to rent the best vertical transport for your projects? We recommend starting at the pages listed below. Category pages of construction hoists, Common Towers and industrial elevators will give you a good overview of our product range. Our service pages and corporate pages will tell you all about our high level of service and what you can expect when renting hoists at RECO Hoist Hire & Sales.