New product: RECO Loading Docks
RECO Hoist Hire & Sales introduces the all-new RECO Loading Dock. A custom designed solution to optimize the loading process of large heavy materials from platform to lift. The Loading Docks are custom built onto the base foundation and can even be used in conjunction with a dock levelling system to enable direct access and egress from the wagon trailer to the dock platform. A flexible versatile system which comes into its own when ground space is limited.
The benefits of RECO Loading Docks:
Strong robust platform offering 4,000 kg working capacity.
Provides a flat and level open loading area.
Custom built to meet customer bespoke requirements.
Limits the use of forklifts to load materials in to the hoist car.
Practical loading solution when ground space is scarce.
Presents a clean and professional look.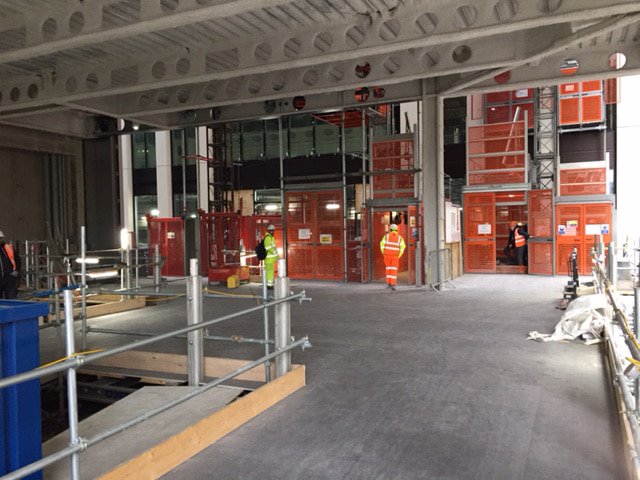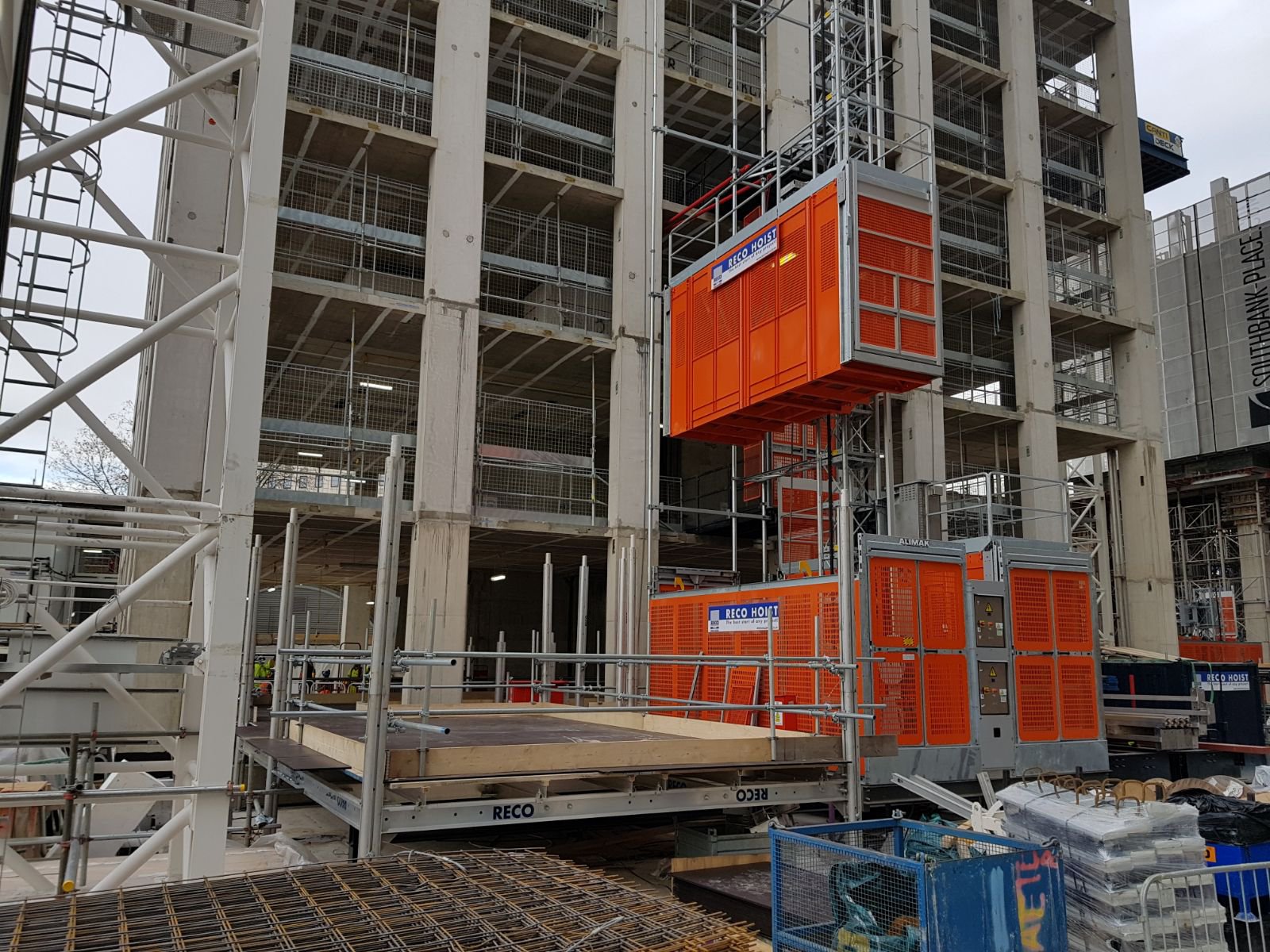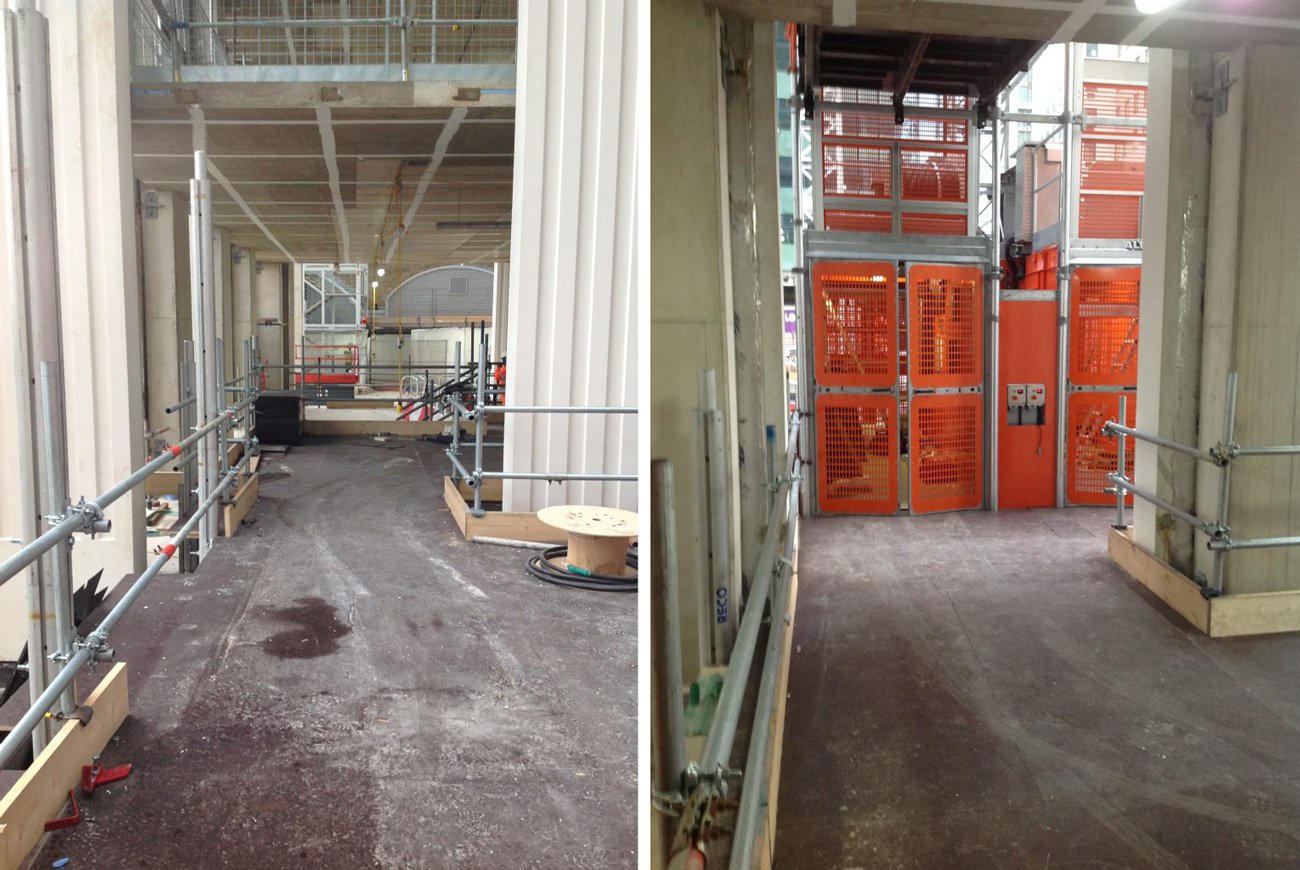 First trial with CWC at Southbank Place London
"The project has been challenging, but through working closely with our client, good relations have been formed in order to find a solution to every challenge."
Innovation and efficiency were brought together at Southbank Place London. Canary Warf Contractors approached RECO Hoist for a unique but challenging project.
We were confronted with the challenge of how we would load the hoists with large heavy materials when the gate opening was situated approximately 1.5 meters high. To overcome this challenge we supplied our modular Common Tower acces systems, positioned as a loading dock. Read more here.