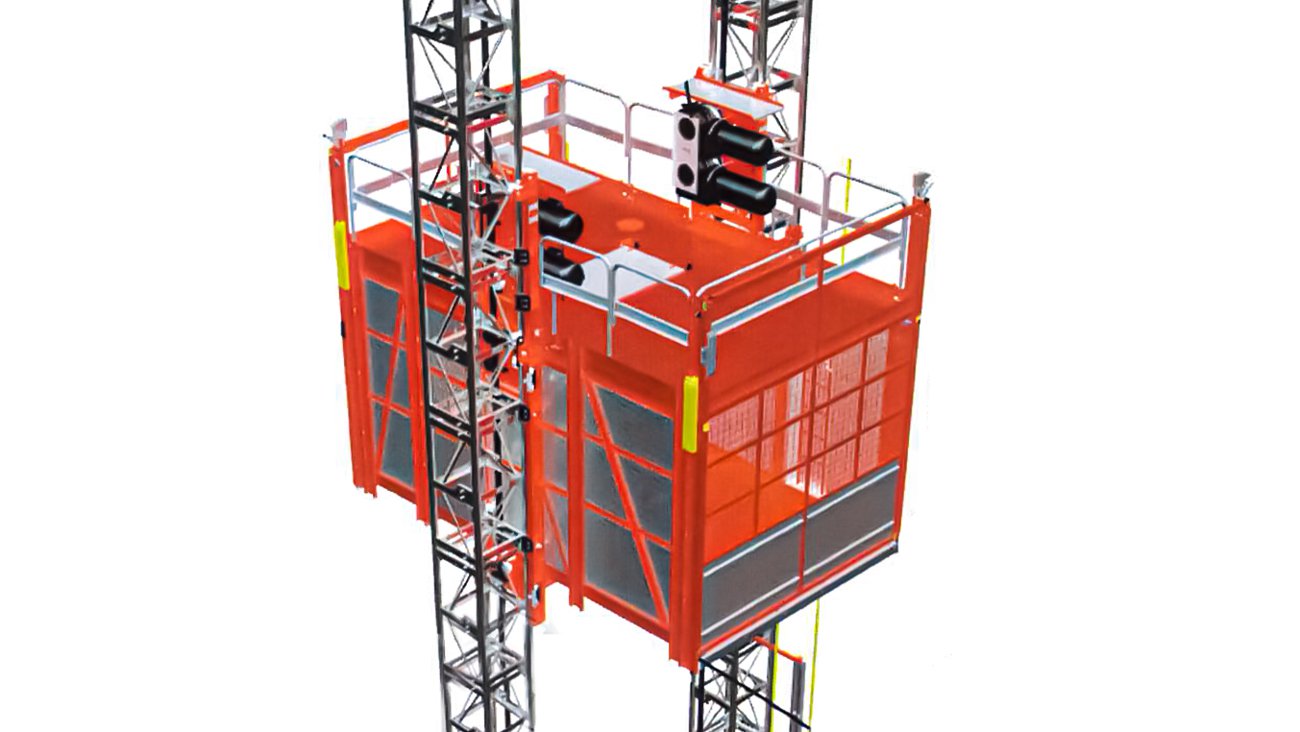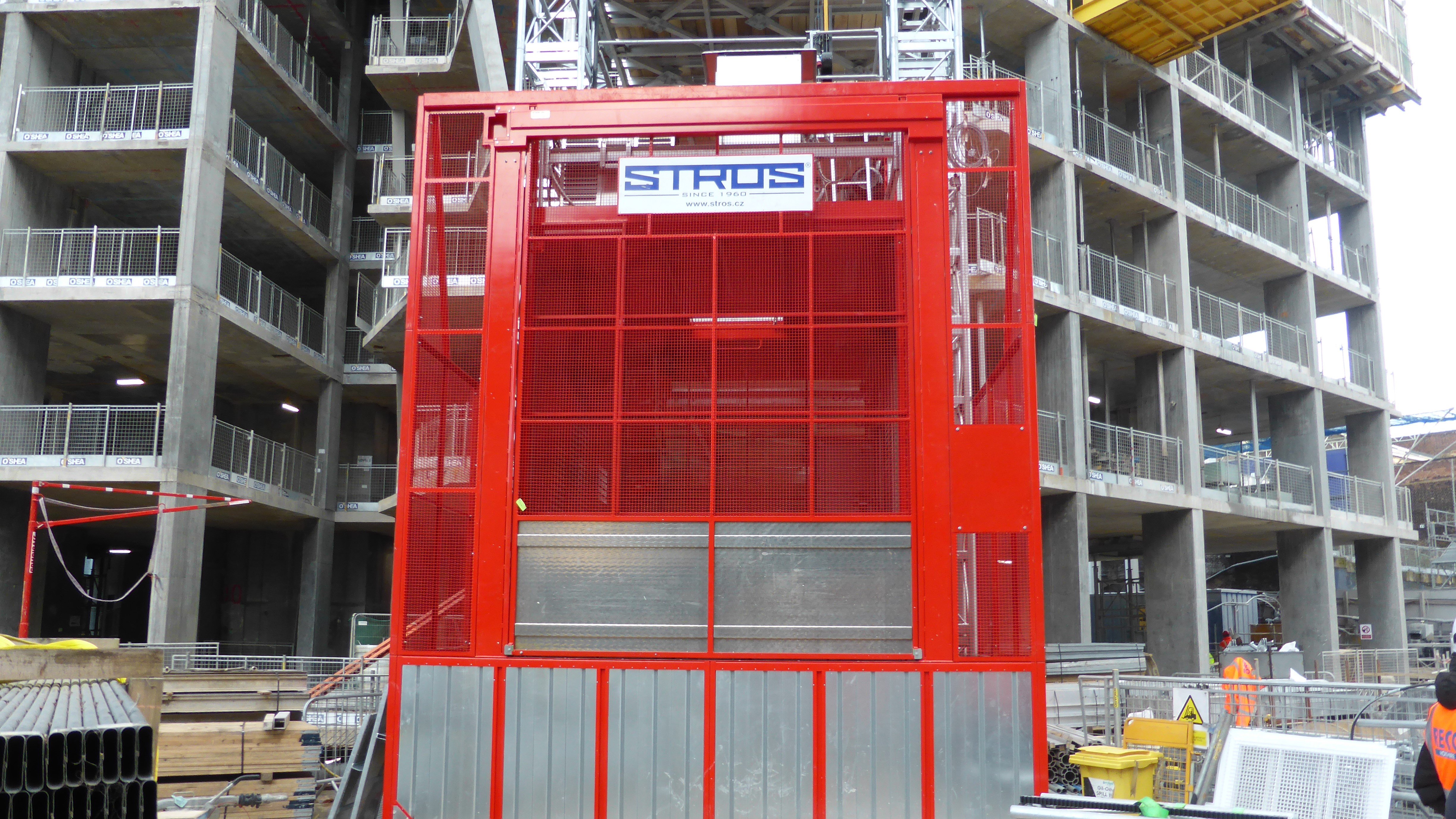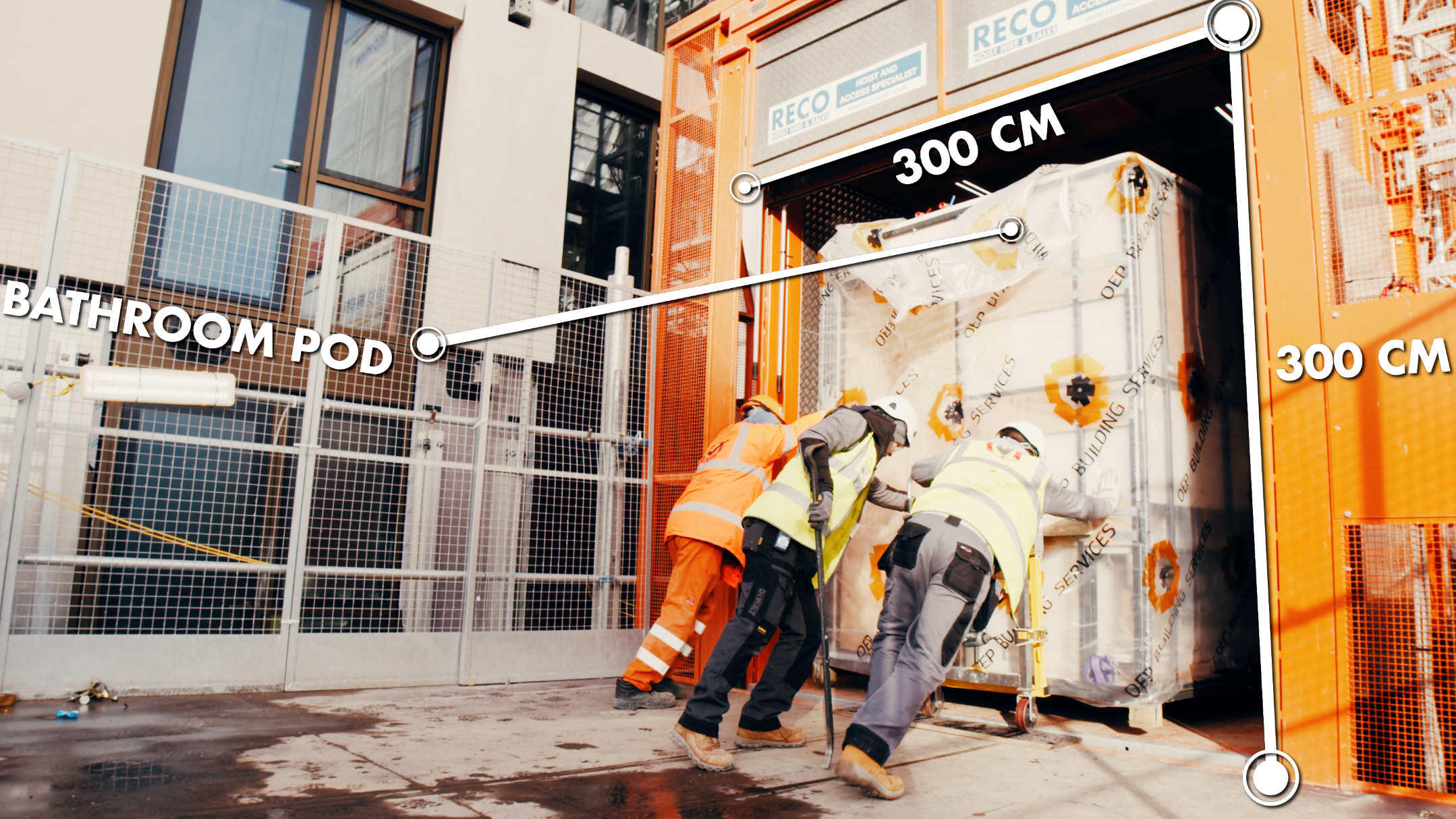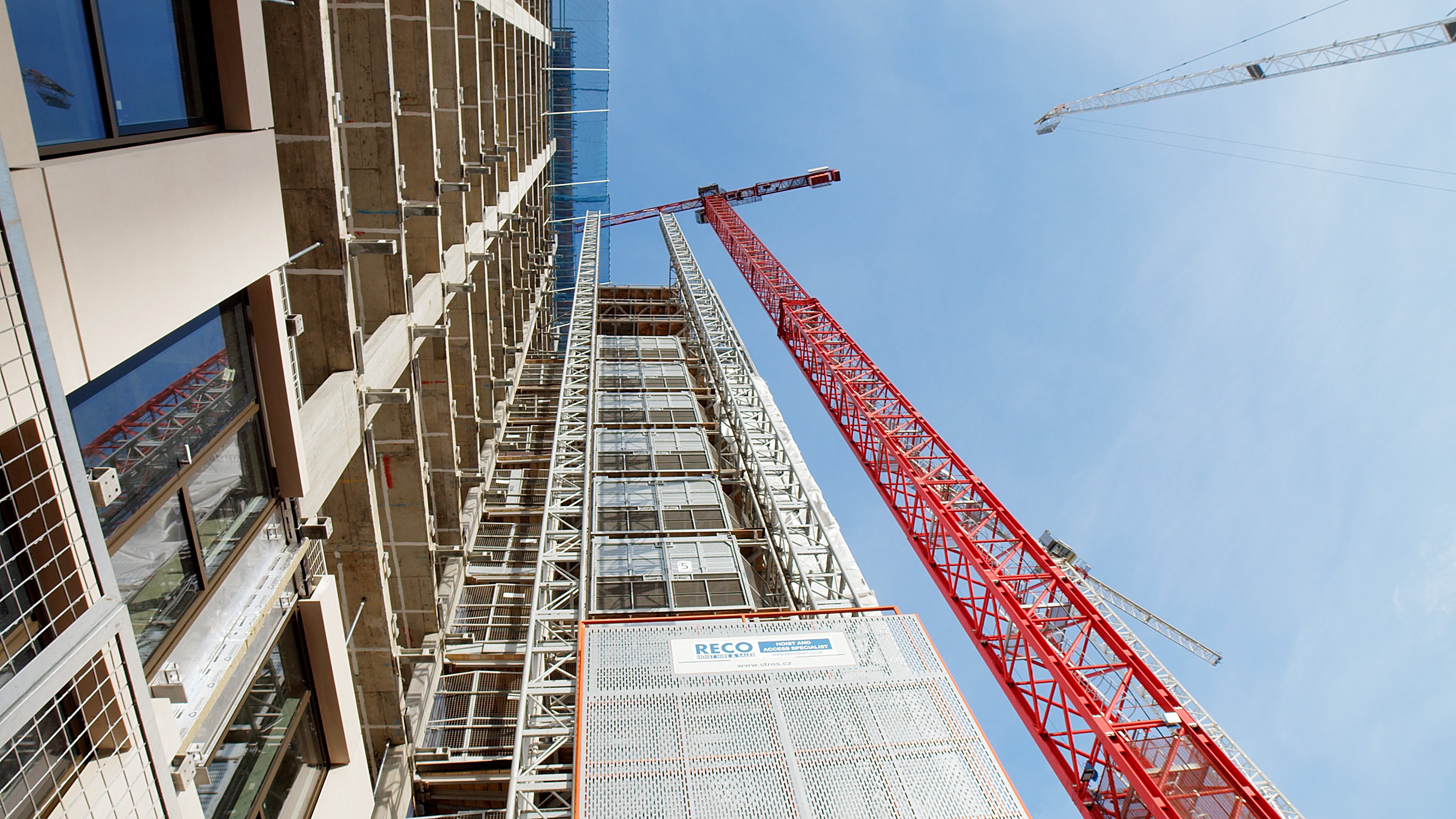 Stros Mammoth Passenger Hoist Hire
Passenger hoist hire for any high-rise construction site
The Mammoth passenger goods hoist by Stros is the largest construction hoist available for rent in the UK. This incredible passenger hoist offers a payload capacity of 4,000 kg transporting both materials and personnel combined. The internal cage dimensions provides an impressive 5 x 3 x 3 metres (L x W x H) and therefore ideal for transporting large cladding panels or bathroom pods to the desired floor levels. This machine perfectly complements our in house common tower access system and can be installed to a height of 200 metres (higher subject to design) with a lifting speed of 40 metres per minute.
Capacity
Payload capacity

4000 kg

Max. lifting height

350 m

Lifting speed

41 m/min
Electrical data
Power supply

400 V / 3 PH / 50Hz

Fuses

175 A

Rated power output continuous duty

4 x 11 kW
Dimensions & weight
Internal dimension (WxLxH)

3000 x 5000 x 3000 mm

External dimension (WxL)

4812 x 5475 mm

Entry dimension

3000 x 3000 mm

Mast section length

1.508 m

Transport weight

6780 kg

Mast section weight

156 kg
Ideal hoist for lifting large prefab materials
The Mammoth passenger goods hoist is the ideal choice if crane hook time is a premium, as it can be utilized to transport pretty much anything you can throw at it. Installed in conjunction with our common tower system this construction hoist can vastly reduce the construction build phase. This allows site cranage to concentrate on the unloading of deliveries, whilst the Mammoth building hoist takes care of quickly and efficiently transporting materials to the desired floor levels. This reduces costly waiting times and optimizes overall safety within the construction site. The Mammoth passenger hoist is configured as a twin mast machine, promoting lower tie forces to the structure. As real benefit when opting to transport large and heavy materials. Interested in hiring the largest hoist in the UK for your next project? Please contact one of our hoist specialists for a specific quotation.