Passenger hoist hire for any high-rise construction site
RECO Hoist Hire & Sales offers one of the largest fleet of rental passenger goods hoists in the UK, with a collection of small and large rack and pinion hoists ranging from 1,200 kg to 5,000 kg. This all combined with UK's best hoist services. Not sure which passenger hoist to choose? Our hoist specialists are happy to help! Contact us on +44 (0) 1480 475 377 or request a quote.
Diverse passenger hoists: from 1,200 to 5,000 kg
Our extensive collection of passenger hoists ranges from 1,200 kg to 5,000 kg capacity. We offer one of the UK's largest stock of Alimak hoist rental fleets offering reliability and confidence to the end user. If it's a single or a twin configuration, the Alimak range can be tailored to your specific needs to ensure we have a solution for all eventualities. Our Alimak range at RECO Hoist Hire & Sales also complement our RECO Common Towers perfectly, maximizing vertical transportation when footprint space is of a premium. The combination of both tower and building hoists compliments the completion of the façade whilst maximizing hoisting capabilities of up to six machines.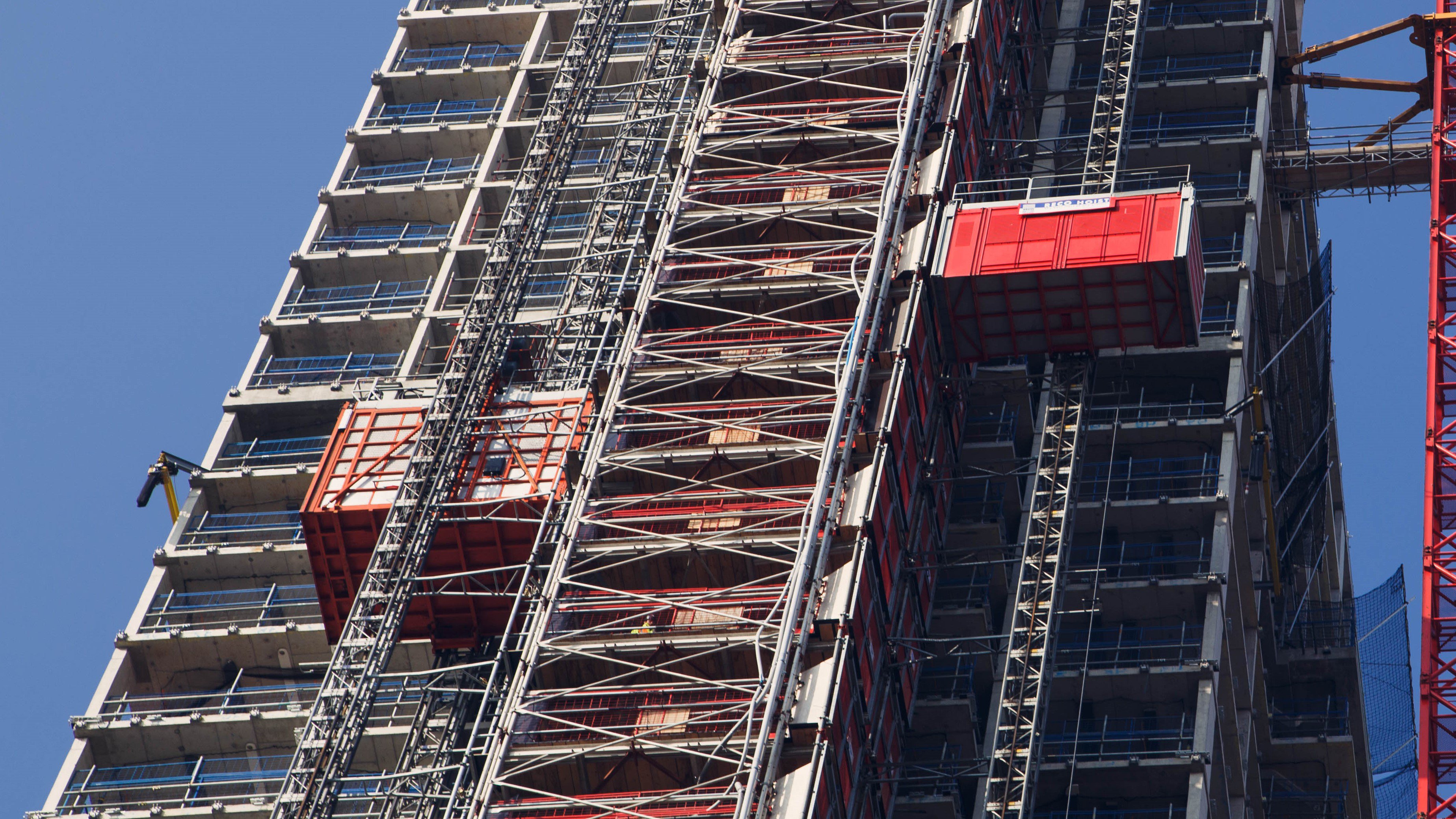 Key characteristics of RECO passenger goods hoists
Compliance with new BS EN 12159 standards and machinery directive;
High level of safety and comfort;
Can be called from each floor (optional);
No permanent hoist operator required (optional);
Low operating costs.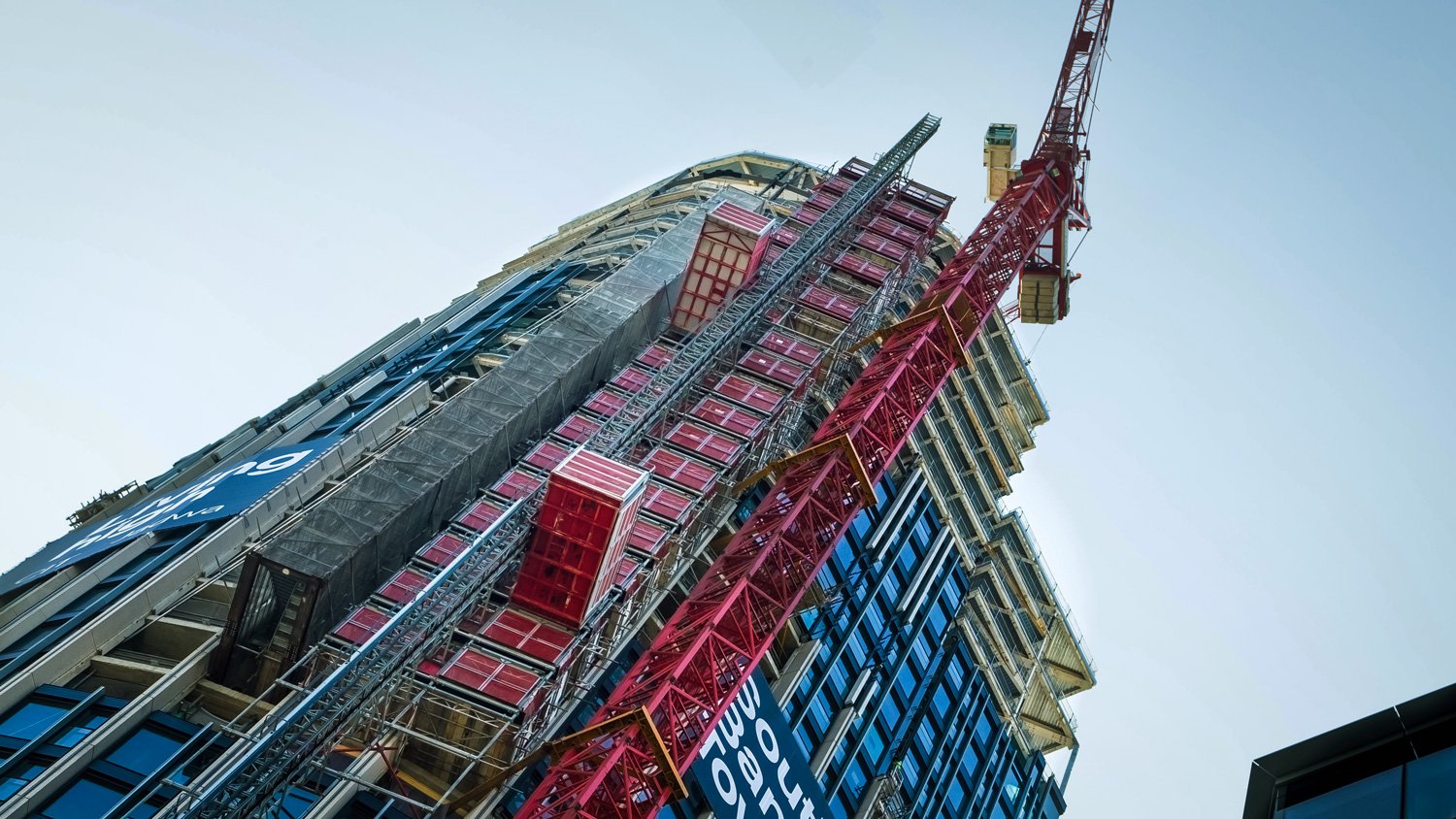 Hoist service and maintenance
Our personnel and goods hoists are serviced and maintained to the highest standards by our experienced and dedicated hoist engineers. Our hoist services range from transportation and maintenance to full hoist engineering to design bespoke configurations. To keep downtime to an absolute minimum, our localized field engineers are always on key. RECO's ongoing training program is intended to provide the highest level of service and maintenance, serving our clientele to the highest possible standards. If you are looking to partner with a hoist company to provide you a premium service for years to come, look no further than RECO Hoist Hire & Sales.