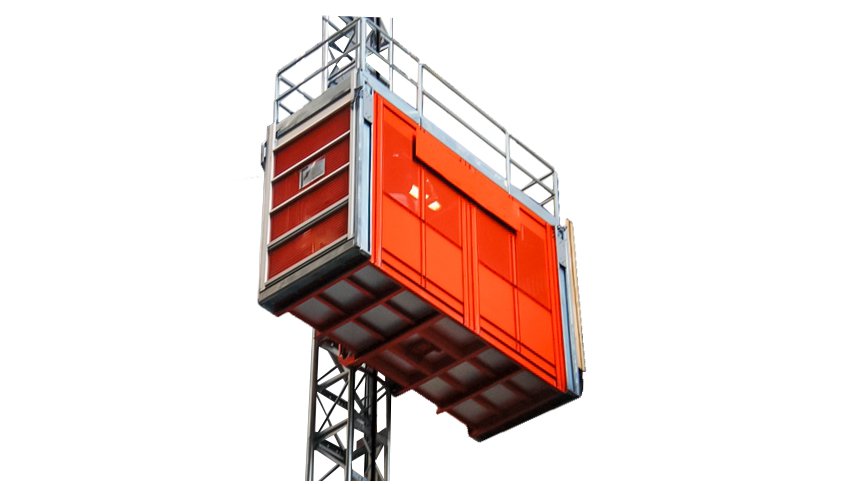 Alimak Scando 20/37 Passenger Hoist Hire
Passenger hoist hire for any high-rise construction site
The Scando 20/37 passenger hoist is a large strong and versatile construction hoist by Alimak. It's vast 2 metre wide and 3.7 metre long internal dimension cabin offers immense loading capacity and is certified to transport both personnel and building materials. With enough space for small machines and equipment and a 2,000 kg lifting capacity, this rental hoist is an excellent choice for transporting larger materials such as cladding and façade panels. This machine can also be adapted with front loading C gate allowing loading through the front side of the machine which is often a popular option.
Alimak's Scando construction hoists
Alimak hoists are true market leaders of rack and pinion construction hoists for hire and sales. Versatile, reliable and safe are common characteristics of the Alimak brand. All Alimak hoists are supported by mast sections universal to the Scando range. This allows various configurations of Scando building hoists to be connected to the same mast, tailored to suit your specific building requirements. The Scando 20/37 passenger hoist is therefore an excellent choice for high-rise construction projects. The base is safely enclosed by means of a metal fencing with swing type landing doors for safe access and egress to the floor levels. For more information about the Alimak Scando 20/37 passenger hoist, download the specification sheet below. Do you wish to rent a bespoke hoist car to meet the needs of your project? Please contact one of our hoist specialists for a specific quotation.
Capacity
Payload capacity

2000 kg

Max. lifting height

100 m

Lifting speed

28 m/min

Max. passengers

25
Electrical data
Power supply

400 V / 3 PH / 50Hz

Fuses

80 A

Rated power output continuous duty

3 x 7.5 kW

Power consumption

39 kVA
Dimensions & weight
Internal dimension (WxLxH)

2000 x 3700 x 2550 mm

External dimension (WxL)

3150 x 4100 mm

Entry dimension

2000 x 2550 mm

Mast section length

1.508 m

Transport weight

3800 kg

Mast section weight

155 kg