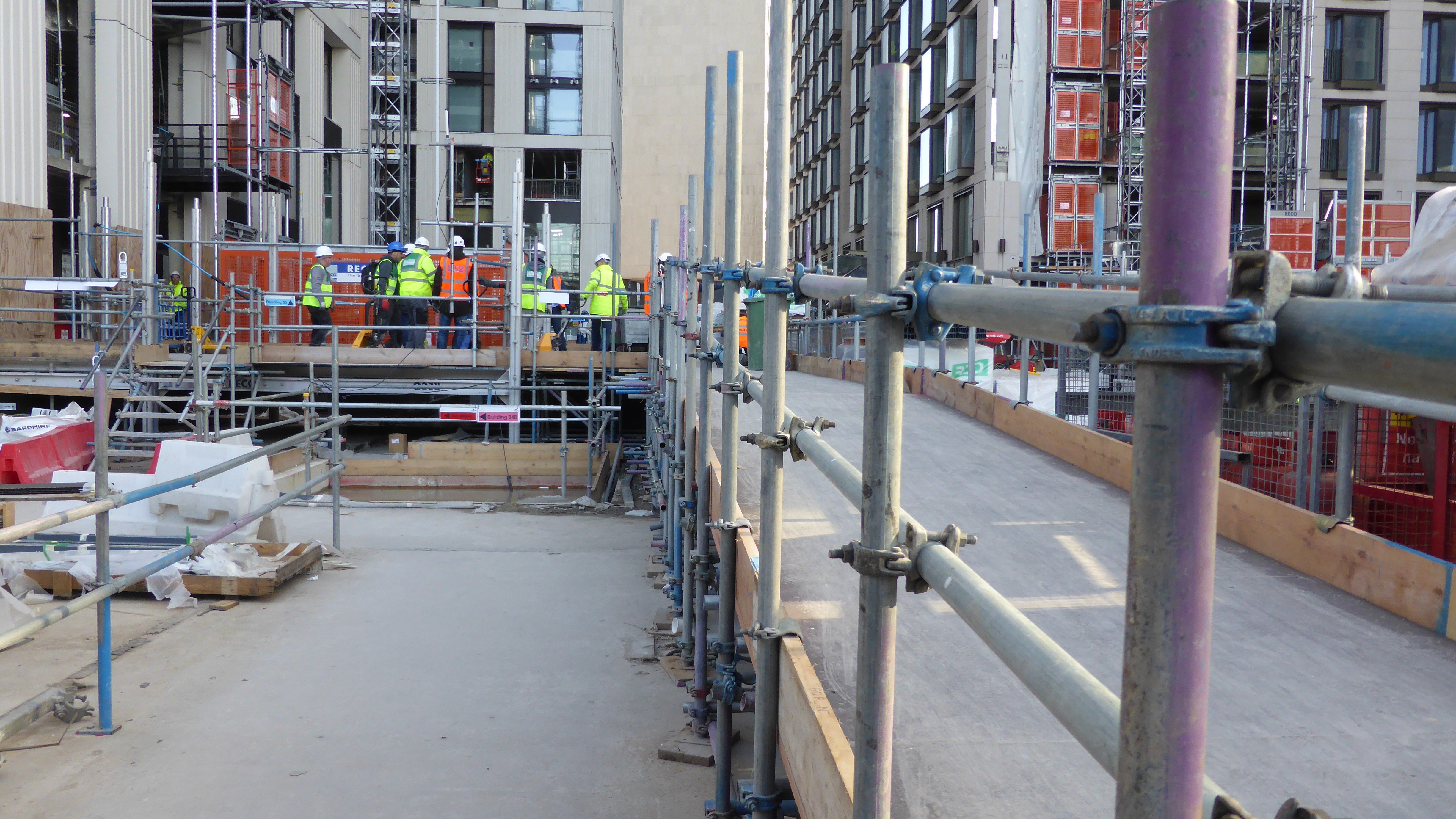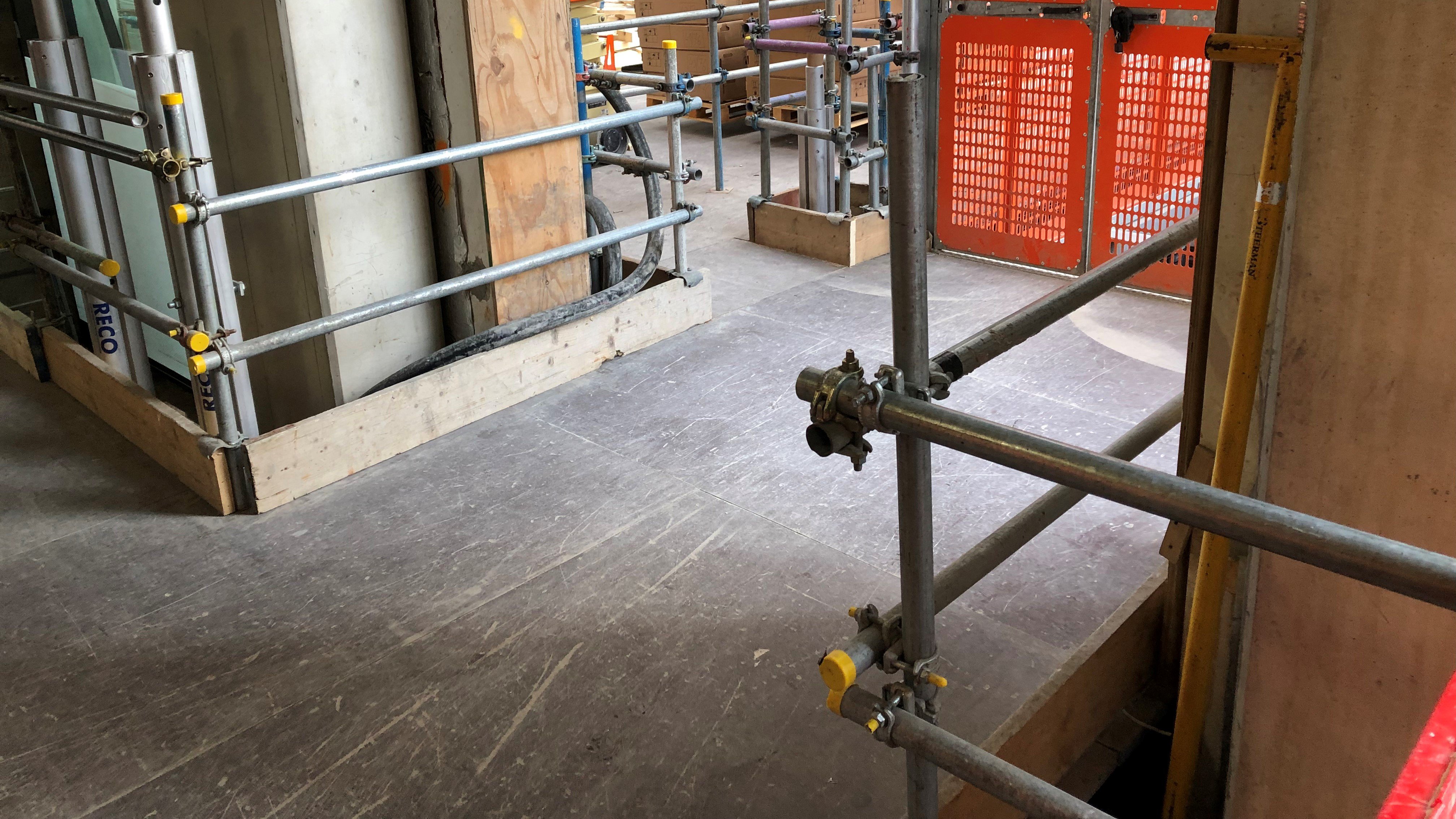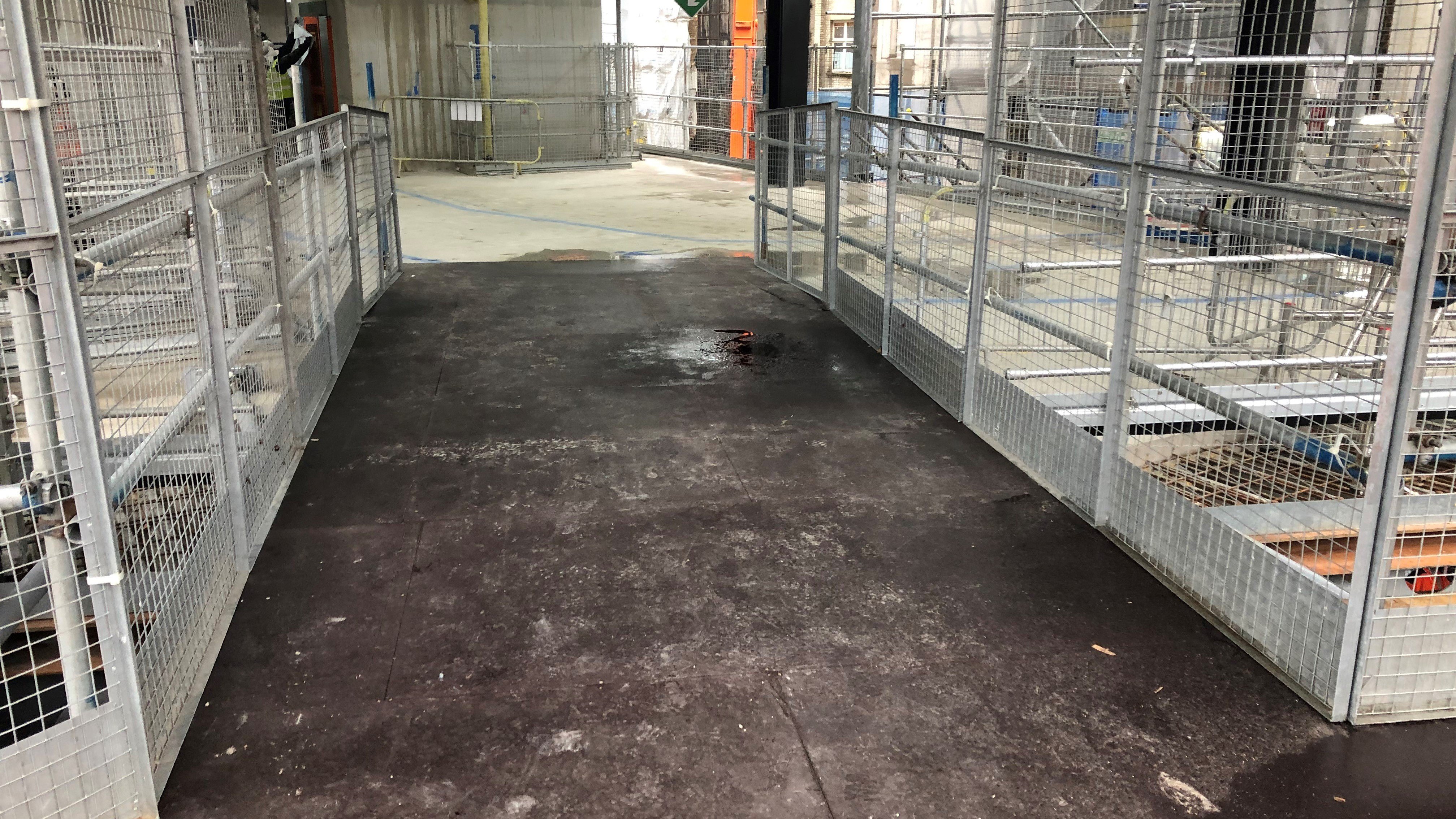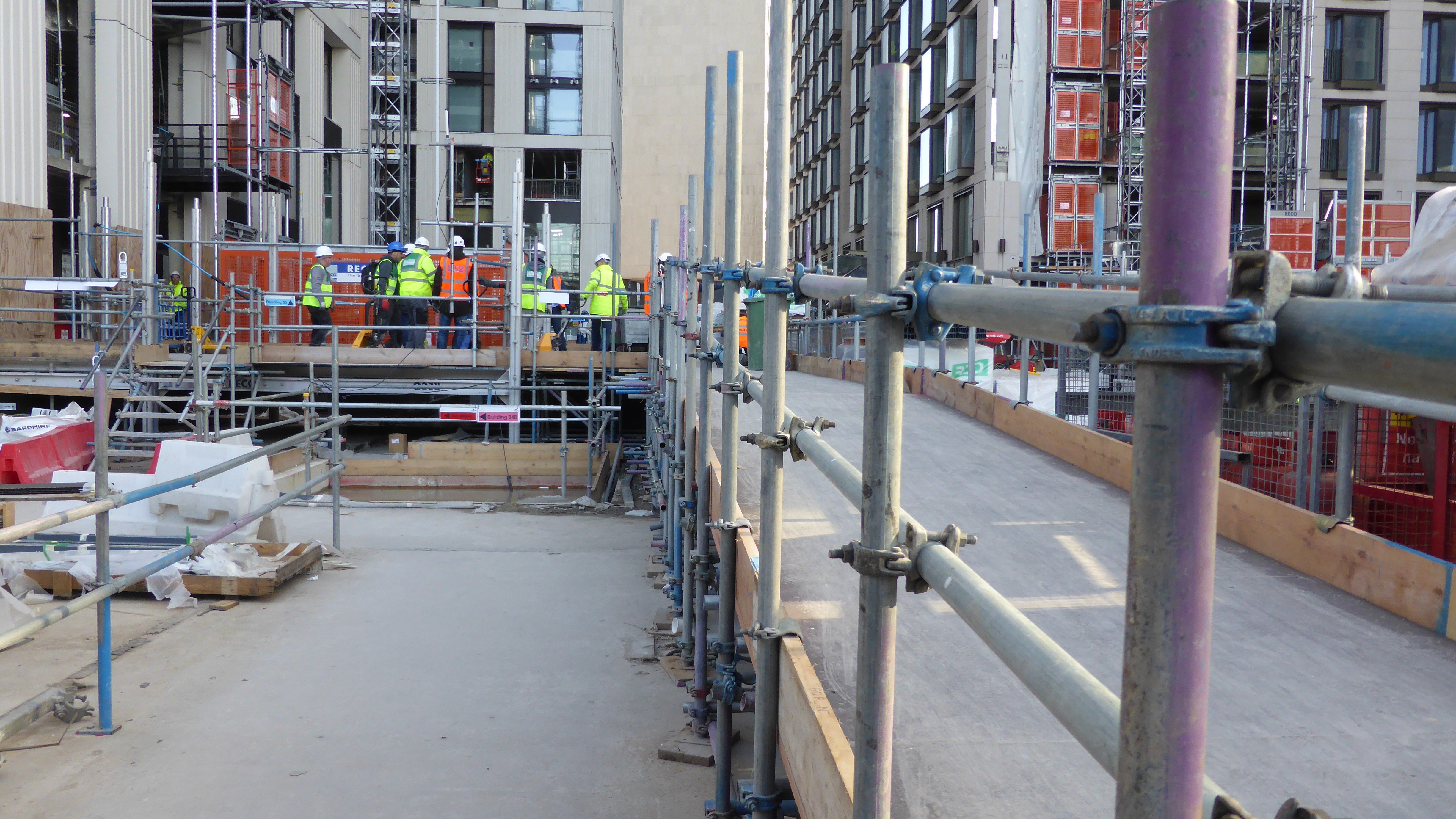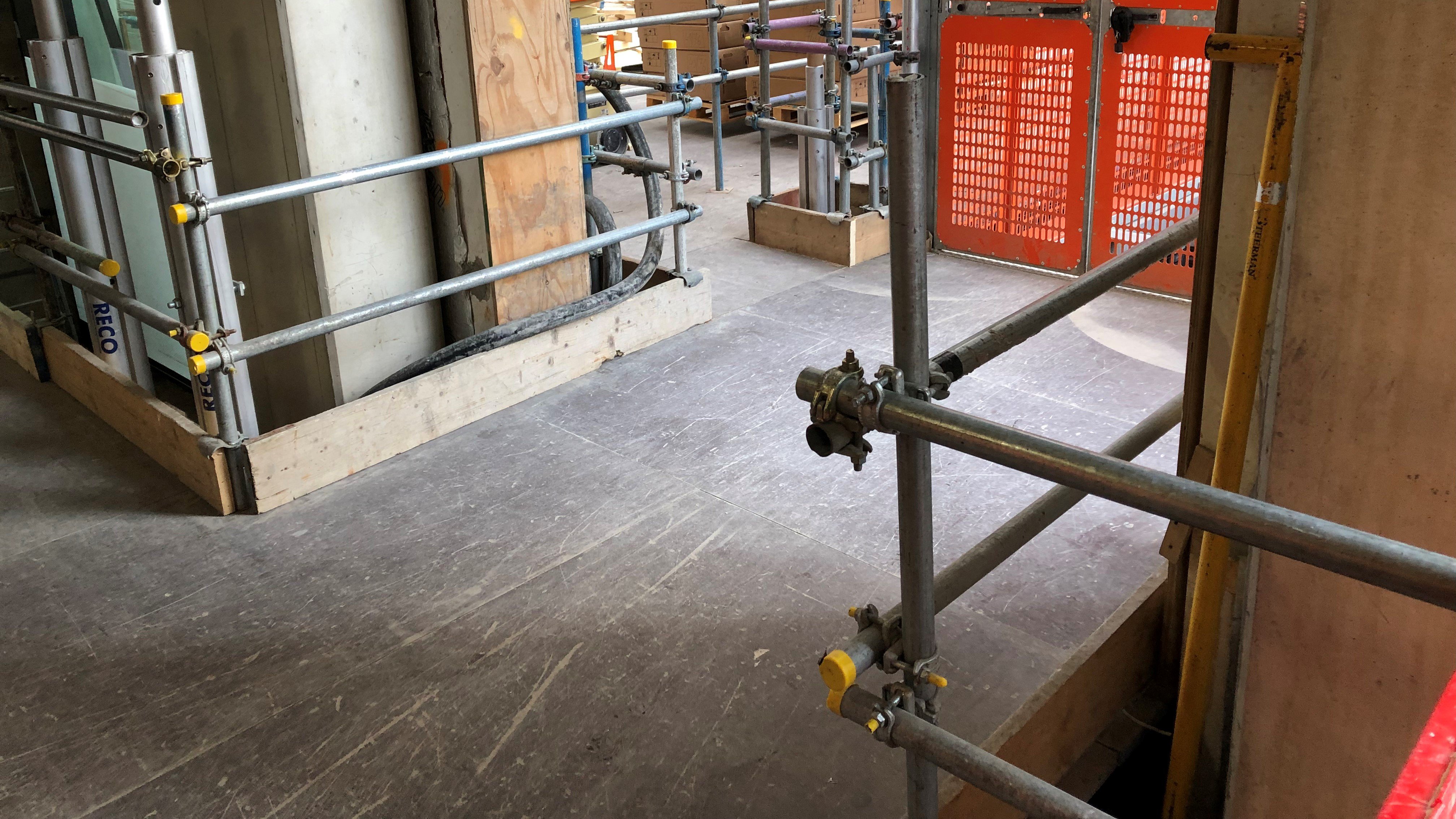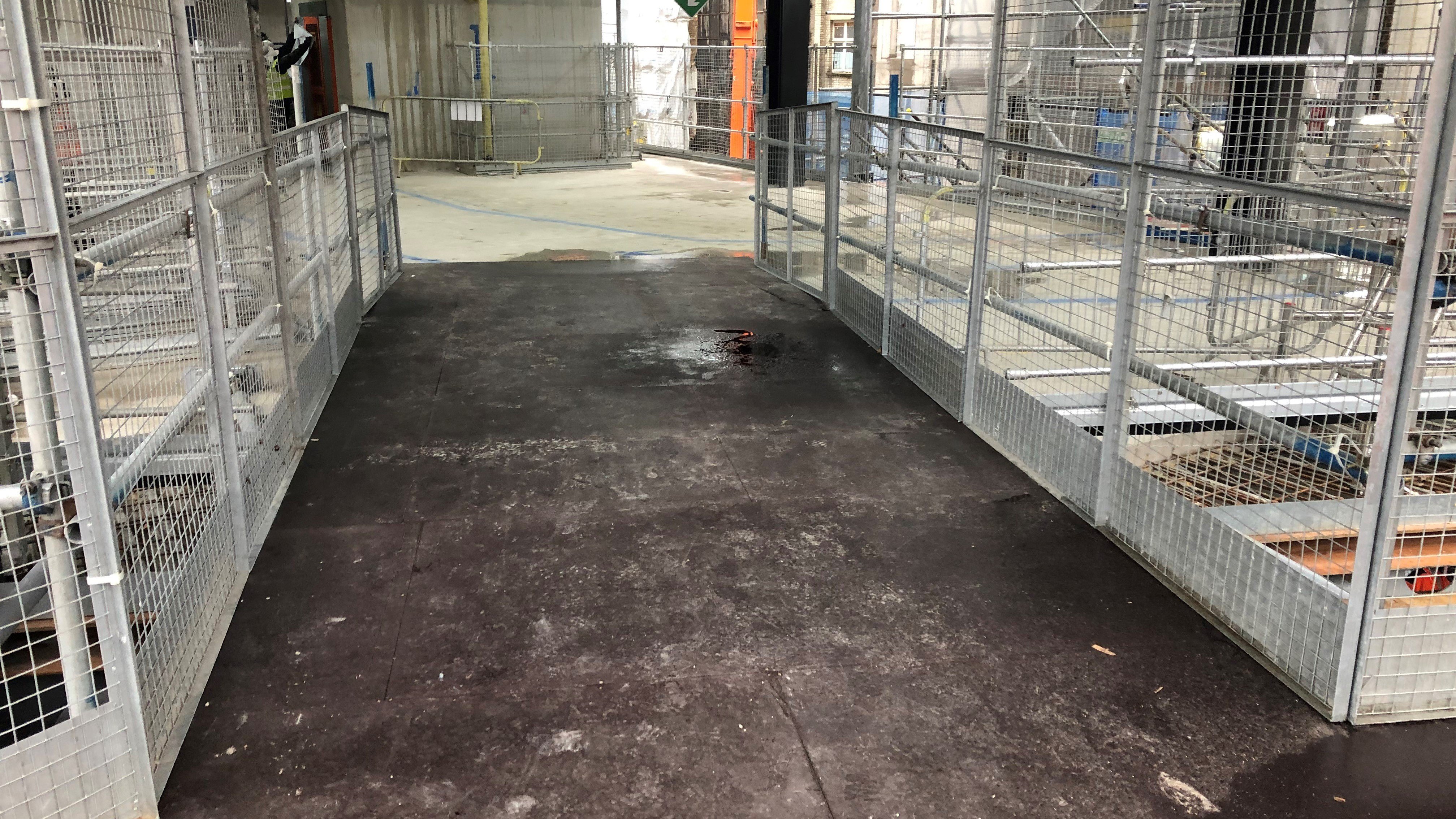 Loading Docks Access System Hire
To improve horizontal transportation on small and uneven construction sites, our engineers developed the modular Loading Dock system. Due to the modular access system the Loading Dock access system offers a perfect run-off level and barrier free transportation route between lorry and hoist. This reduces waiting times tremendously and decrease movements of forklifts at the construction site. Want to hire loading ramps or dock levelers? Have them custom designed and built at RECO Hoist Hire & Sales. 
Bespoke load-bearing platforms, levelled for barrier free loading and unloading construction hoists 
The RECO Loading Dock Access System can be fitted on all levels to optimize the transition of goods between designated loading areas. At ground floor the docks allow for freight to be transferred directly from the lorry trailer into a hoist car or to a temporary storage area. The modular construction can sustain 4 kN (4.000 kg) per square meter. Once the heavy goods arrive at their designated floor, the loading dock construction allows for safe transport to the designated area, mitigating any risk of damaging the building structure. The entire route from lorry to the area where the materials are applied is barrier free. Accompanied by a RECO Common Tower Access System and a Mammoth passenger hoist you will be able to deliver large prefab objects like bathroom pods or cladding panels directly to the designated area by hand. For more information about the RECO Loading Dock Access System, download the brochure below or contact one of our specialists.