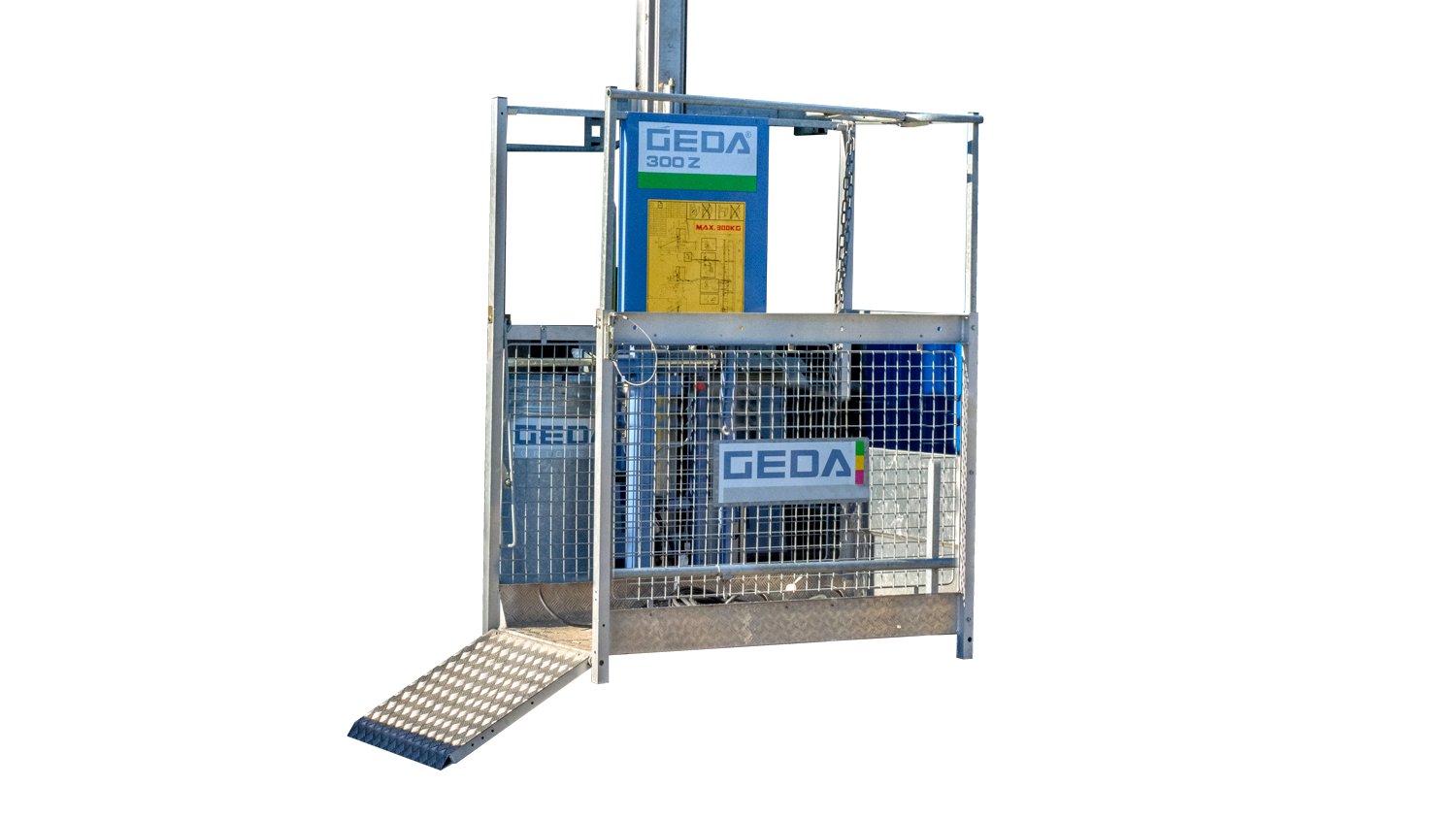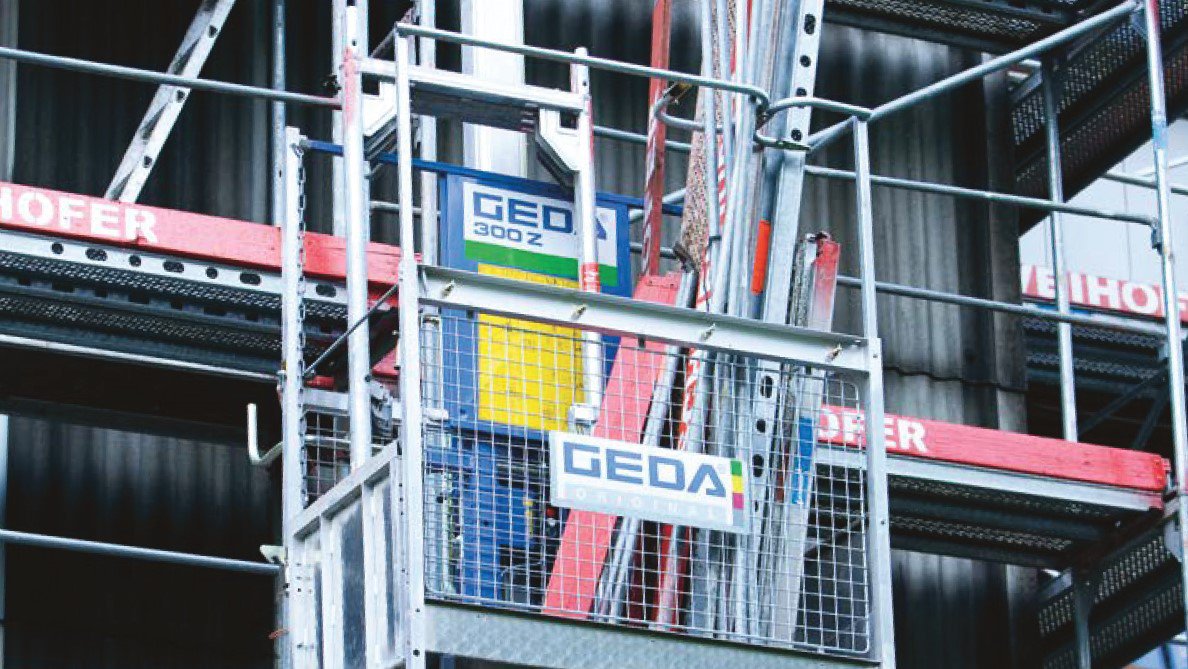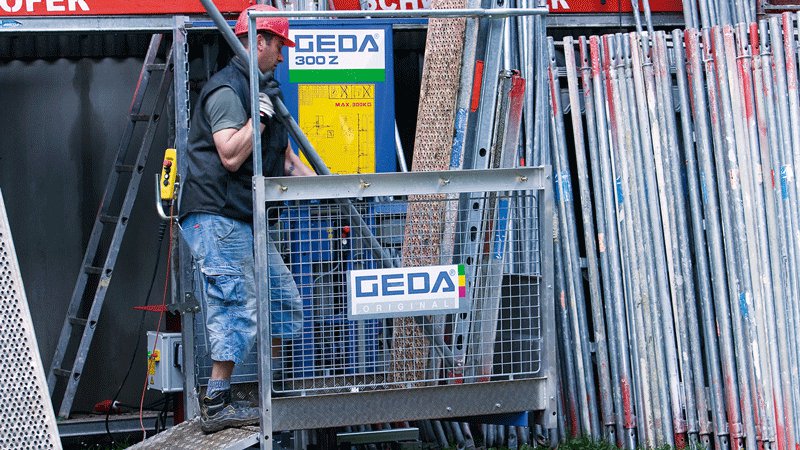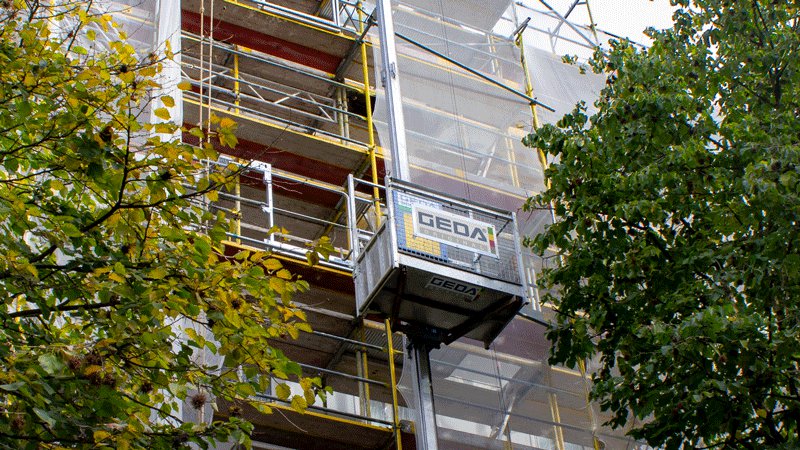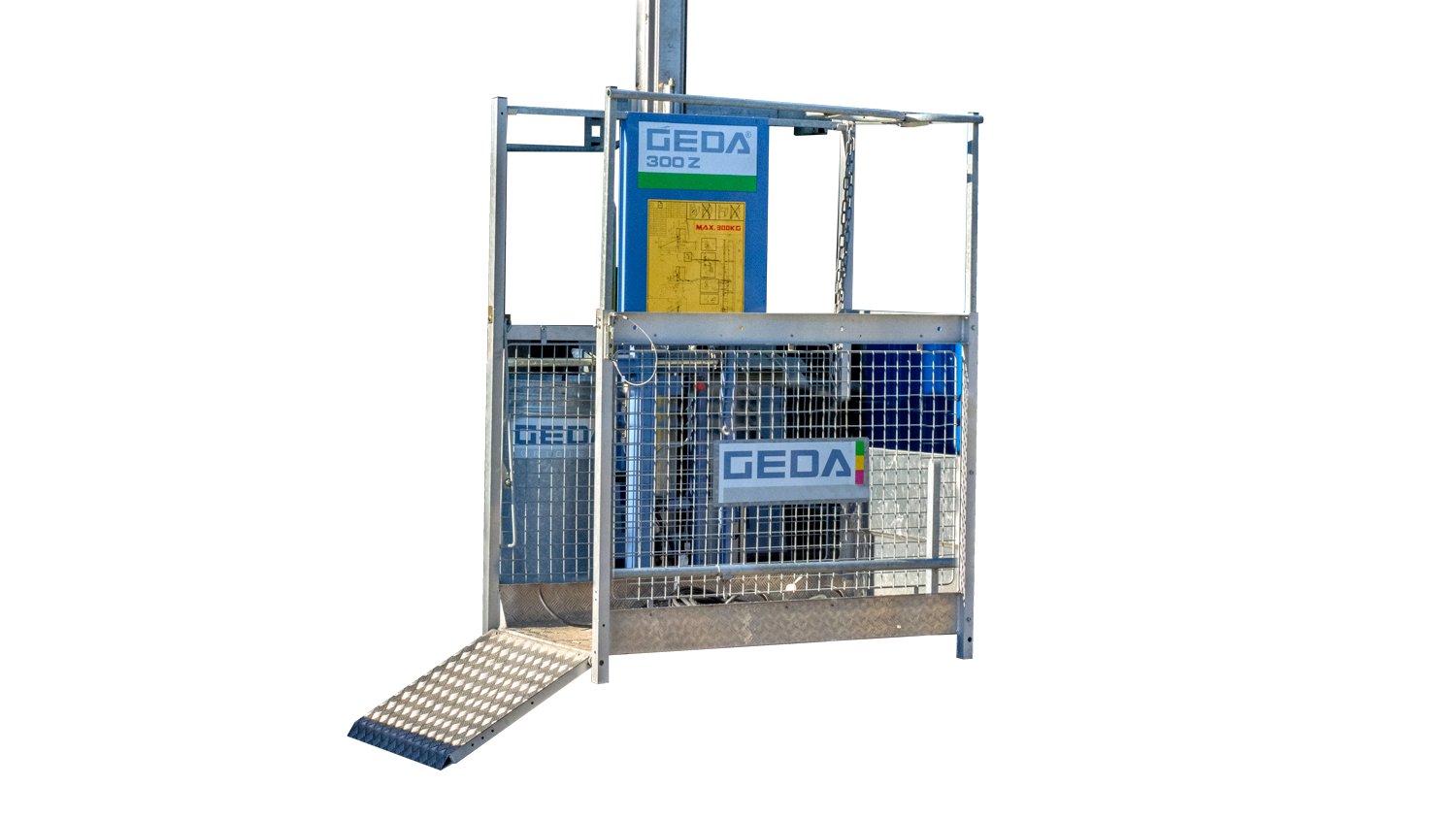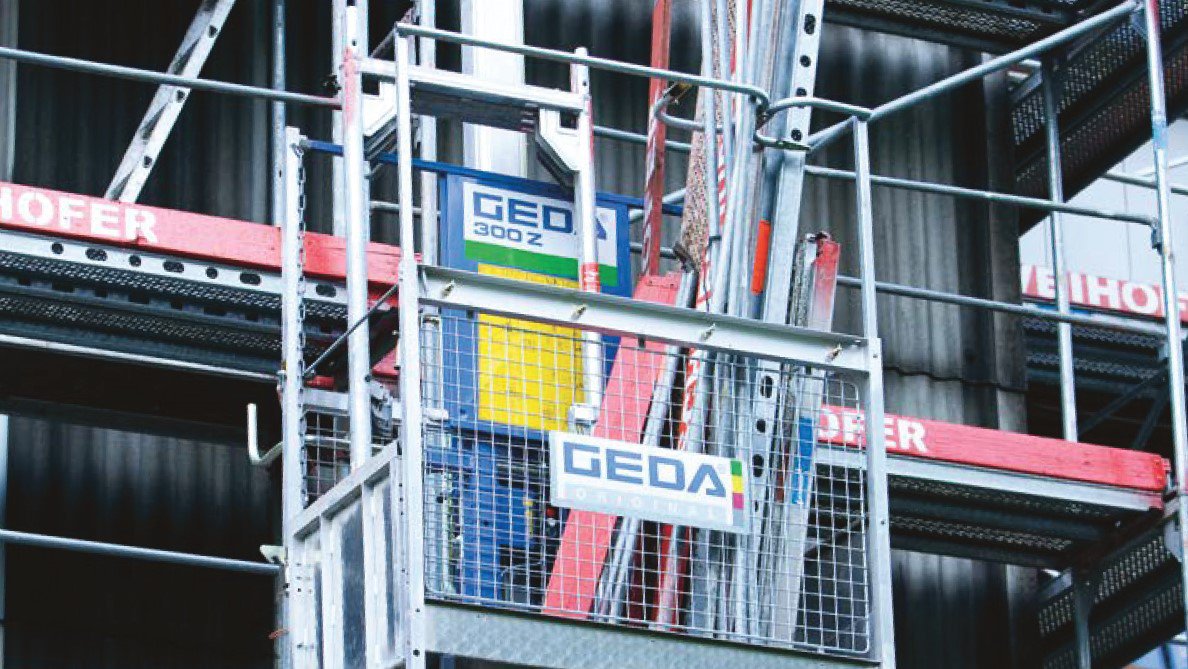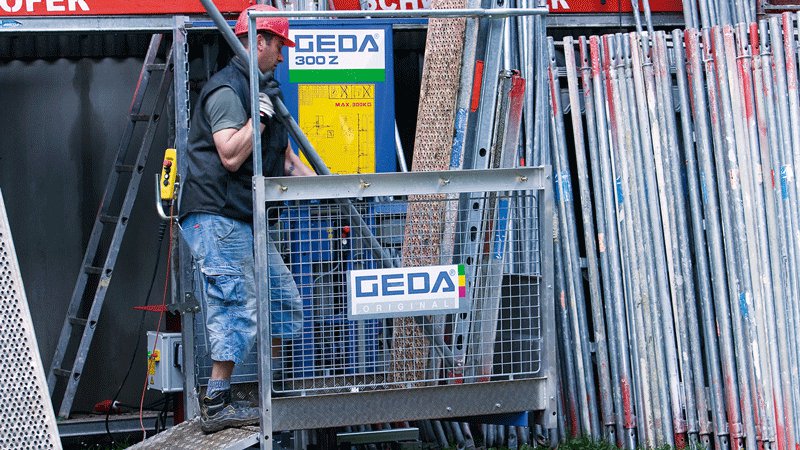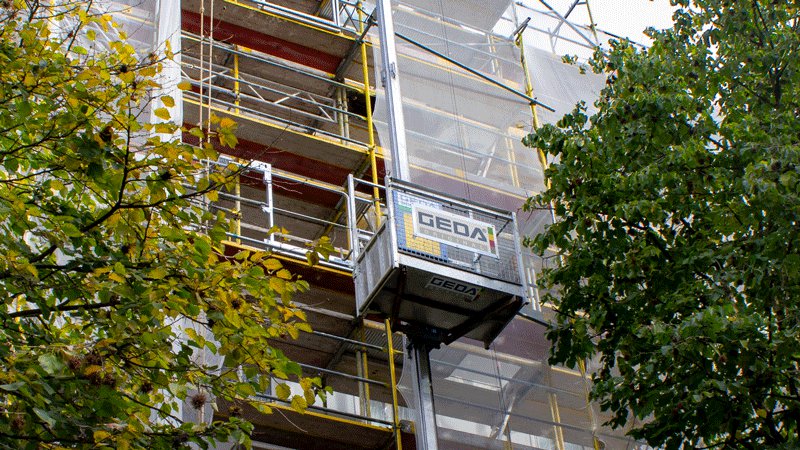 GEDA 300Z Goods Hoist Hire
If you are looking to hire a small, compact and reliable goods hoist for construction, the GEDA 300Z is an excellent choice. Its 300 kg lifting capacity and compact platform are often used for scaffolding, roofing and small refurbishment jobs. The platform is of a 90° swivel configuration for easy loading and unloading at all levels. So if you're planning a small renovation, applying scaffolding or just need a robust and safe method of vertical transportation in a compact environment, the GEDA 300Z is a great goods hoist of choice.
Small goods only hoist: quick assembly and only 230V requiered
The GEDA 300Z rack and pinion hoist offers a platform dimension of 0.75x1.4 metre with an open cage height of 1.1 metres and can be erected up to 100 metres high (subject to conditions). These dimensions are ideal when space within the construction site is limited. The GEDA 300Z only requires a 230V power supply and can be assembled without the use of a crane. The mast can be built quickly from the hoist platform by one person due to its light aluminum mast sections weighing only 25 kg per section. For more technical details about the GEDA 300Z construction hoist, download the specification sheet below or contact one of our advisors.
Capacity
Payload capacity

300 kg

Max. lifting height

50 m

Lifting speed

20 m/min

Max. passengers

0
Dimensions & weight
Platform dimension (WxL)

750 x 1400 mm

Entry dimension

750 mm

Mast section length

2.000 m

Transport weight

393 kg

Mast section weight

25 kg
Electrical data
Power supply

230V 3PH 50 Hz

Fuses

16 A

Rated power output continuous duty

1 x 1.5 kW