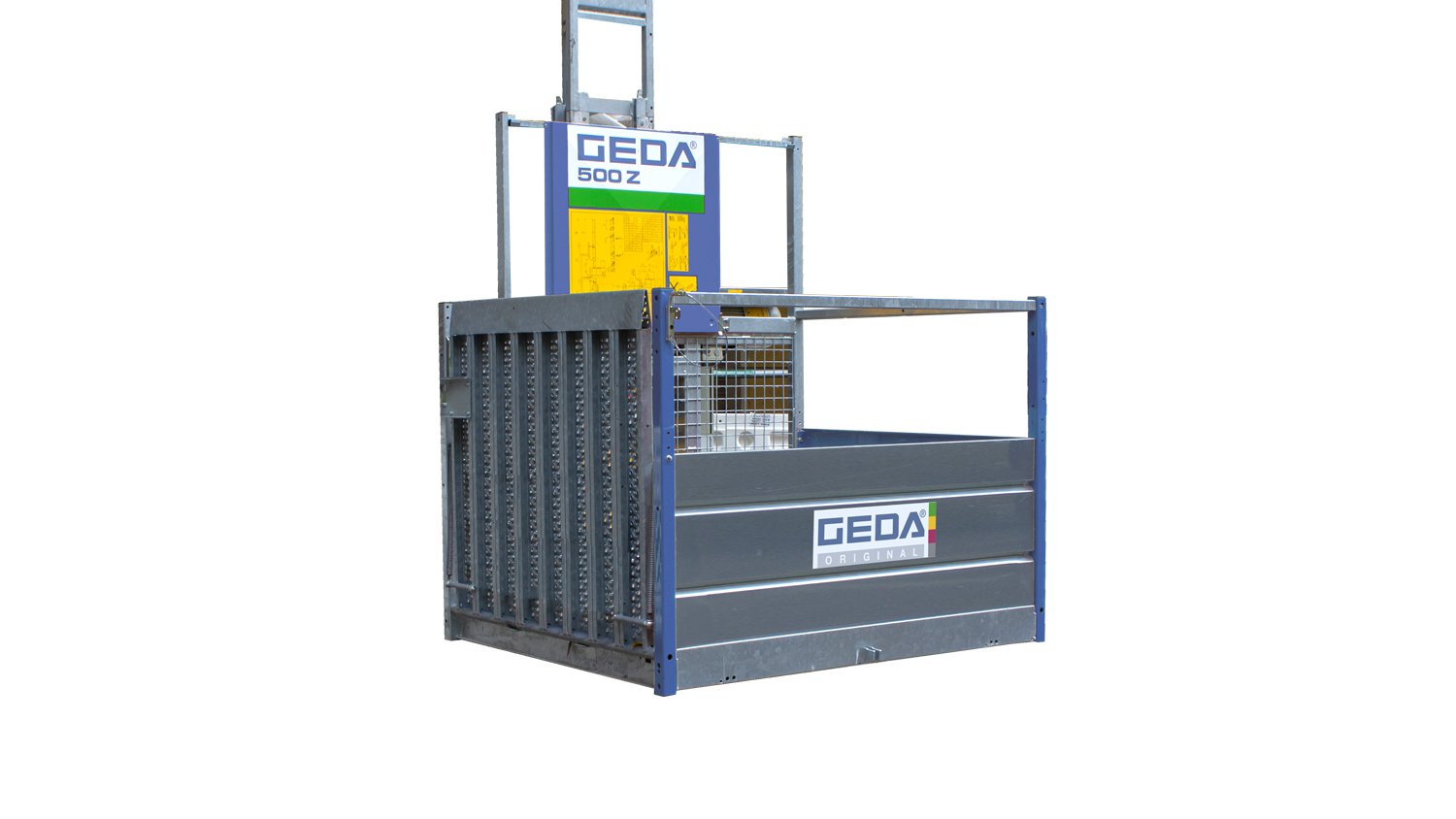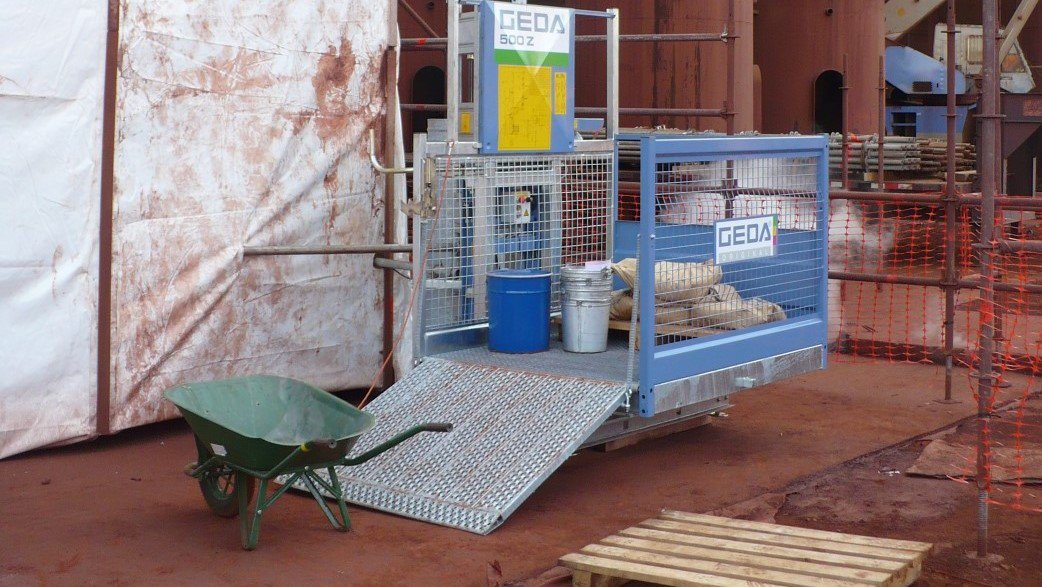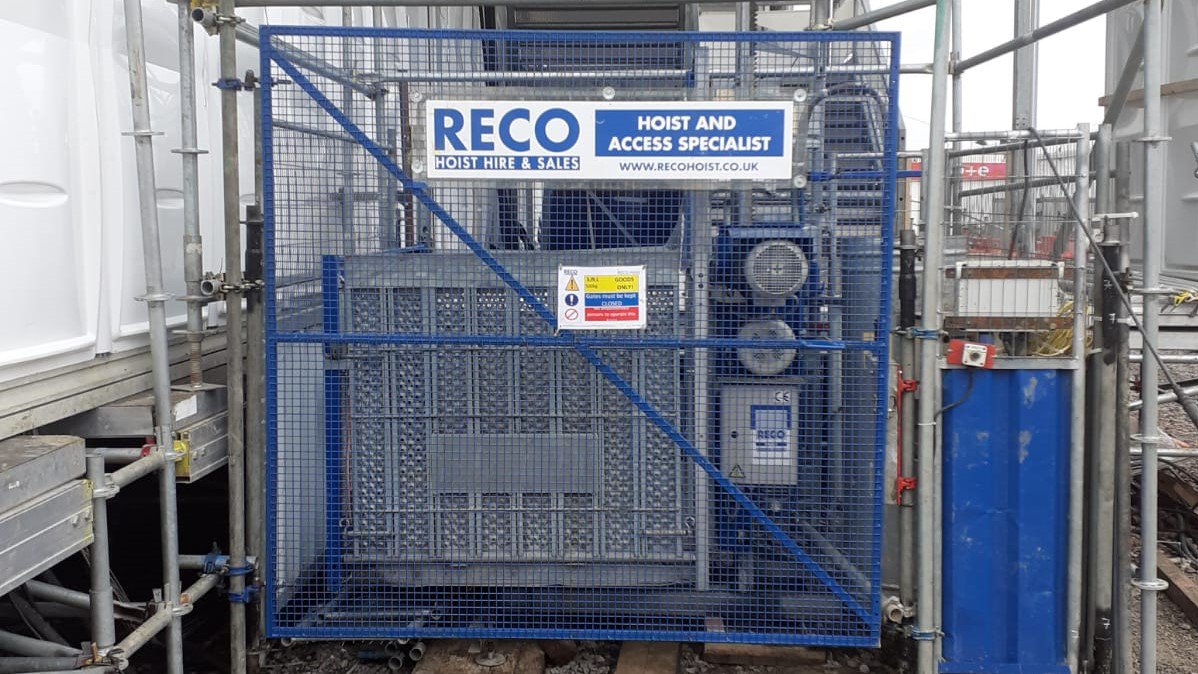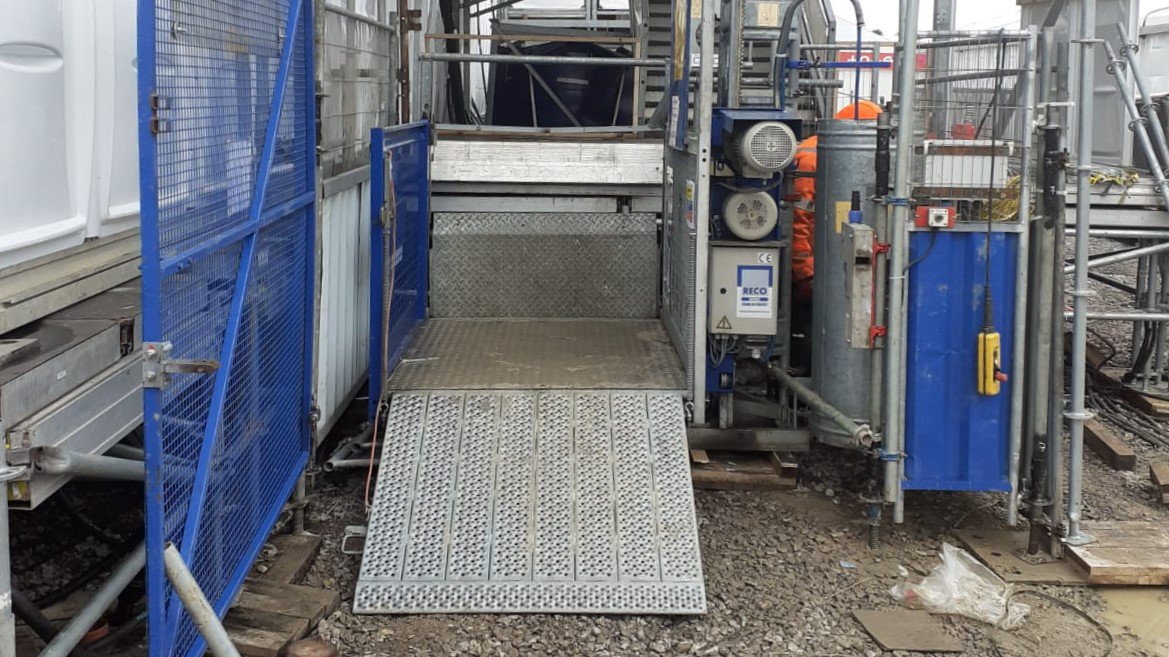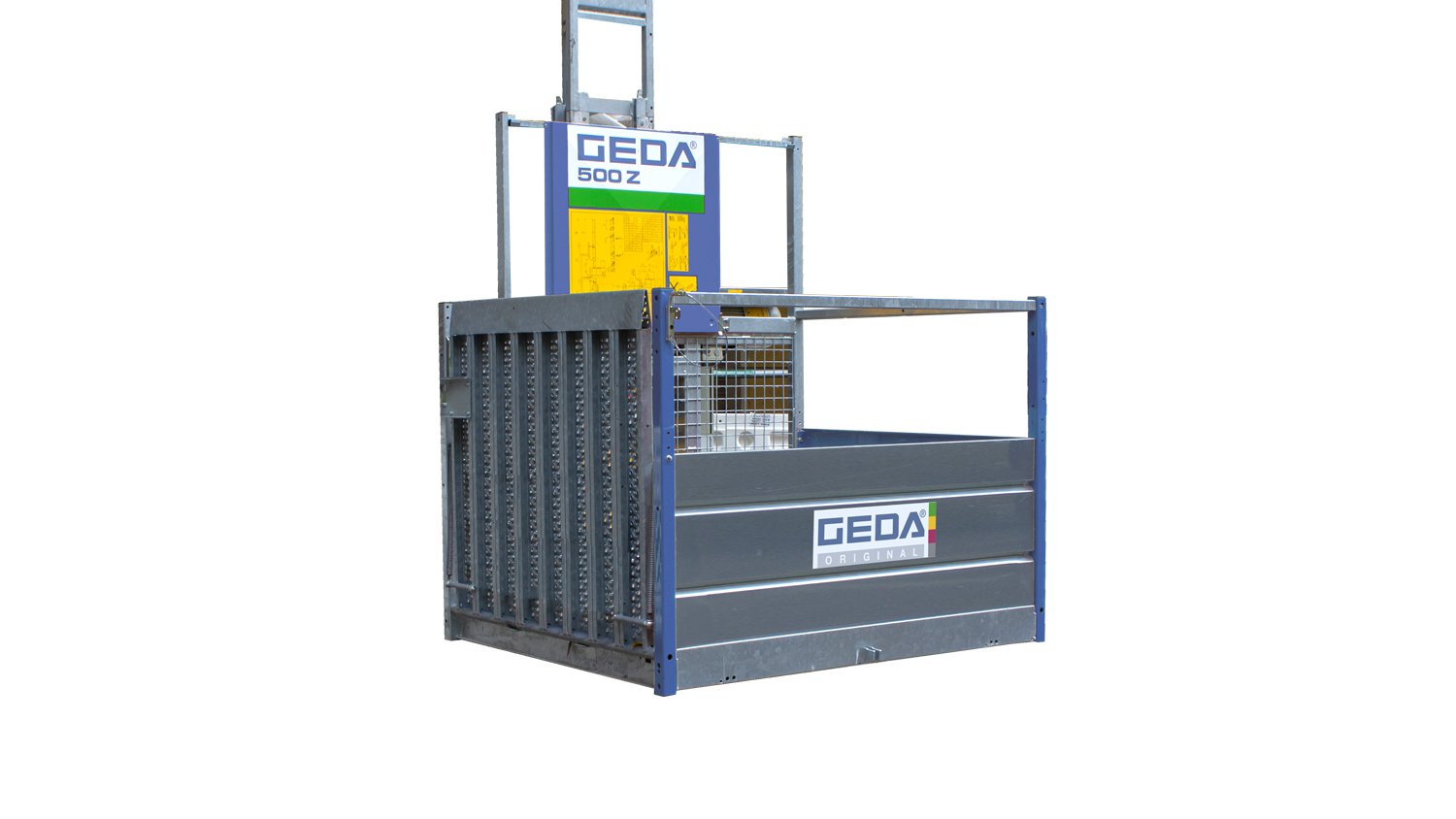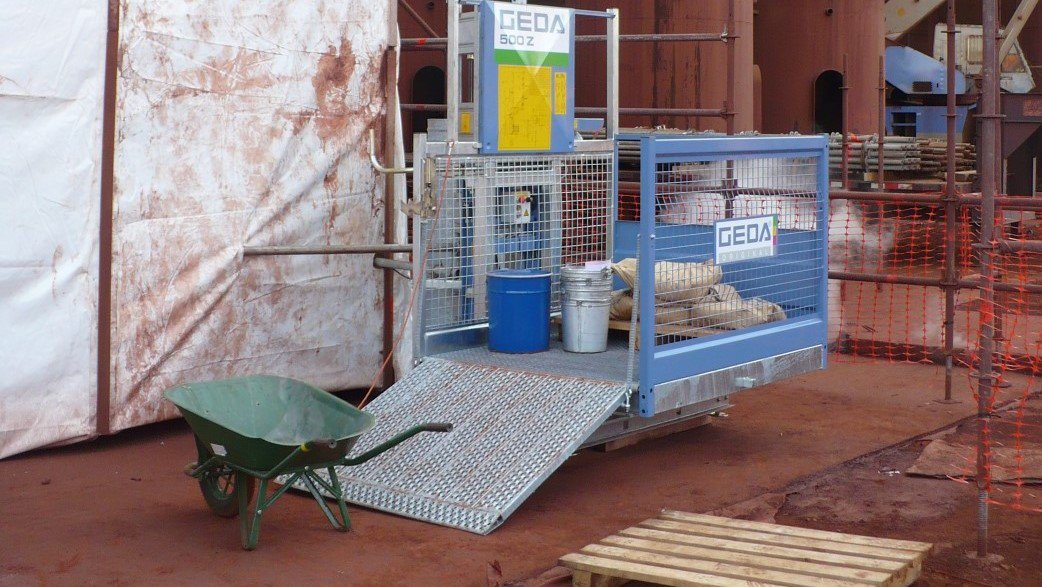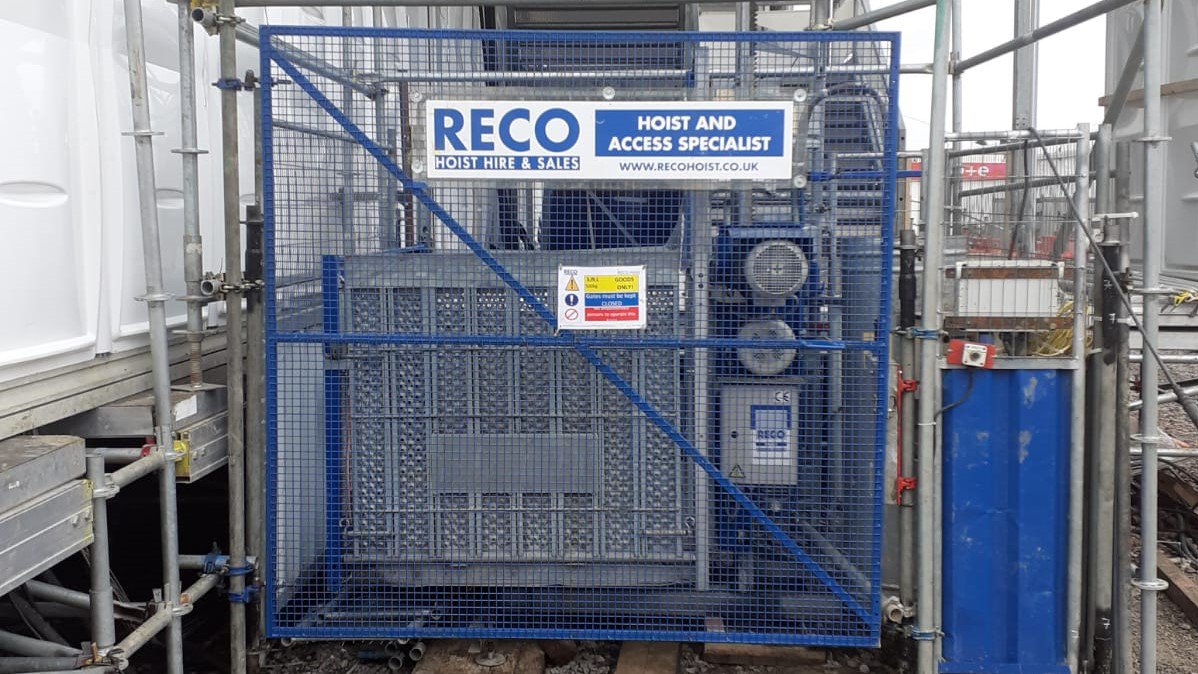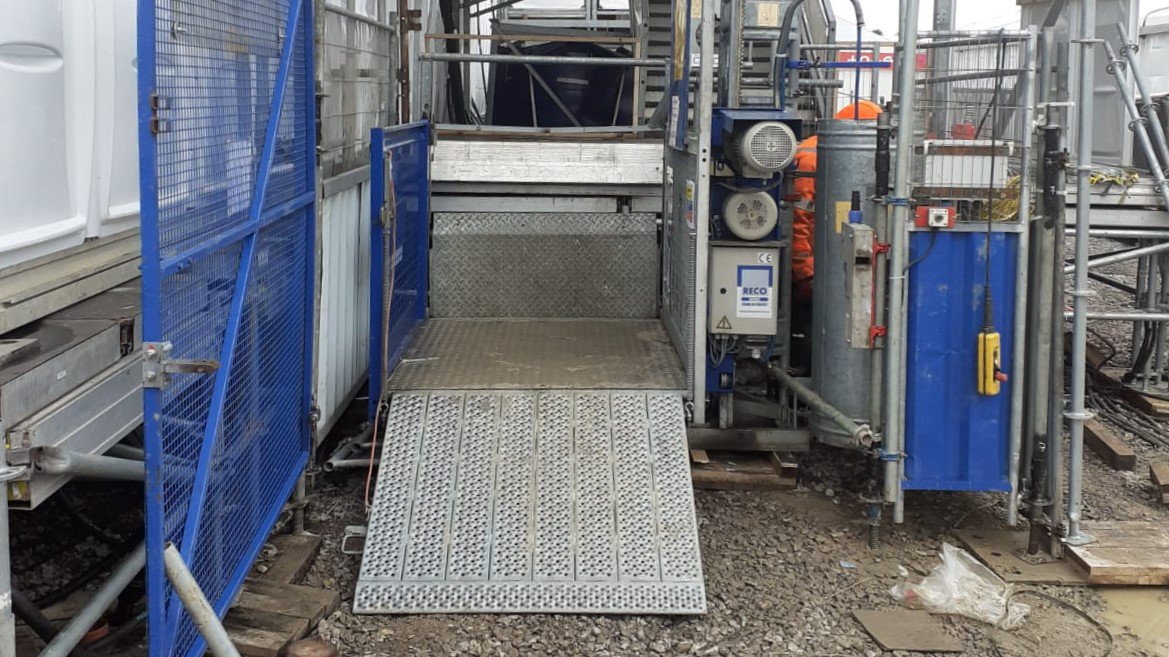 GEDA 500Z Goods Hoist Hire
When space is paramount, the GEDA 500Z goods hoist is an ideal access solution for material transportation to your construction site. With its spacious 1.4x1.6 metre platform, this robust materials hoist provides sufficient space to transport bulky materials of up to 500 kg to a maximum lifting height of 100 metres (subject to conditions). This versatile hoist can be configured as a swivel platform or with the more conventional half height or full height landing gate protection to the floor levels, providing safe and efficient access for loading and unloading purposes. This machine comes with the latest safety equipment that you would come to expect from this well-established hoist manufacturer.
GEDA construction hoists for small and medium building sites
The GEDA 500Z goods only hoist is an excellent machine for small and medium building projects such as renovations and rooftop refurbishments. The hoist offers a decent lifting capacity of 500 kg at 30 metres per minute and enough space for the more common, sized building materials. The platform is accessible from both A and B side of the platform to save extra space at the ground floor. For more technical details about the GEDA 500Z construction hoist, download the specification sheet below or contact one of our advisors.
Capacity
Payload capacity

500 kg

Max. lifting height

100 m

Lifting speed

24 m/min

Max. passengers

0
Dimensions & weight
Platform dimension (WxL)

1400 x 1600 mm

Entry dimension

1400 mm

Mast section weight

25 kg
Electrical data
Power supply

400 V / 3 PH / 50Hz

Fuses

16 A

Rated power output continuous duty

3 kW