If you are looking for a reliable and professional hoist hire company in Birmingham, look no further. We offer a range of hoist for hire, perfect for any small or large-scale building projects. We have a wide range of hoists available for hire, from small goods only hoists to large passenger goods hoists. With our team experienced and knowledgeable in all that involves hoist hire, we can offer you expert advice and support every step of the way.
Hoist hire for your project in Birmingham 
We have carried out many different projects in the Birmingham area. The biggest challenges for construction projects in large cities such as Birmingham are the limited space on site and the availability of cranes. We are one of the largest rental providers of Alimak hoists in the UK. With our extensive range of hoists, including hoists with capacities from 1,200 kg to 4,000 kg, we can offer a solution for every type of project. The Alimac Scando hoists are among the best construction hoists on the hoist rental market. They are often rented in the Newcastle area because they are an excellent choice for medium-sized and larger high-rise projects.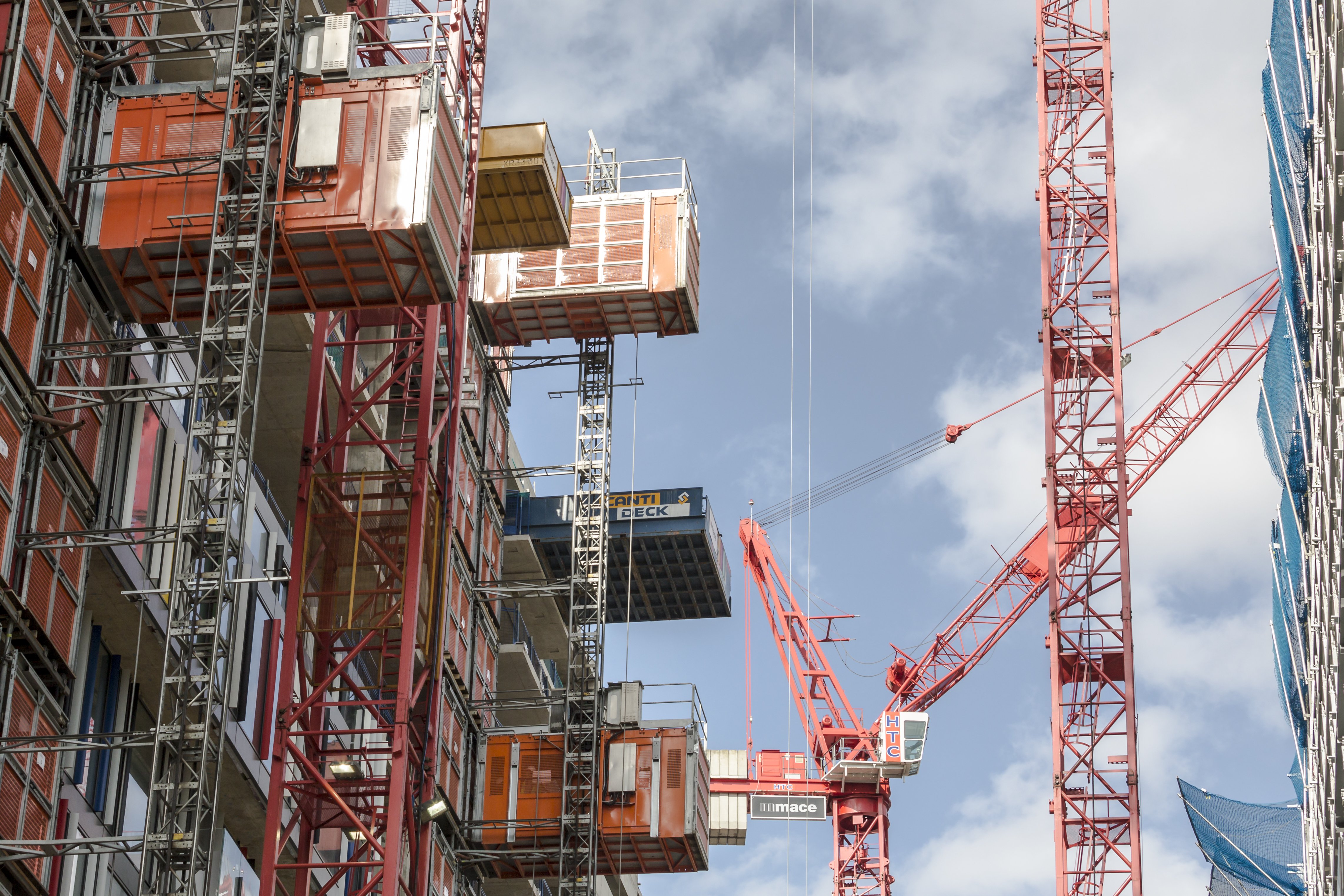 Completed projects in the Birmingham area
At a Project in Coventry near Birmingham, we placed a Bespoke Common Tower with two Alimak Scando 20/32 hoists. To make two buildings accessible with one construction, we placed the Common Tower between them. This way, a single tower construction can provide access to two buildings at the same time by creating a ground-level platform between them. With the bespoke configuration, we were able to design a construction to suit the specific requirements for this project.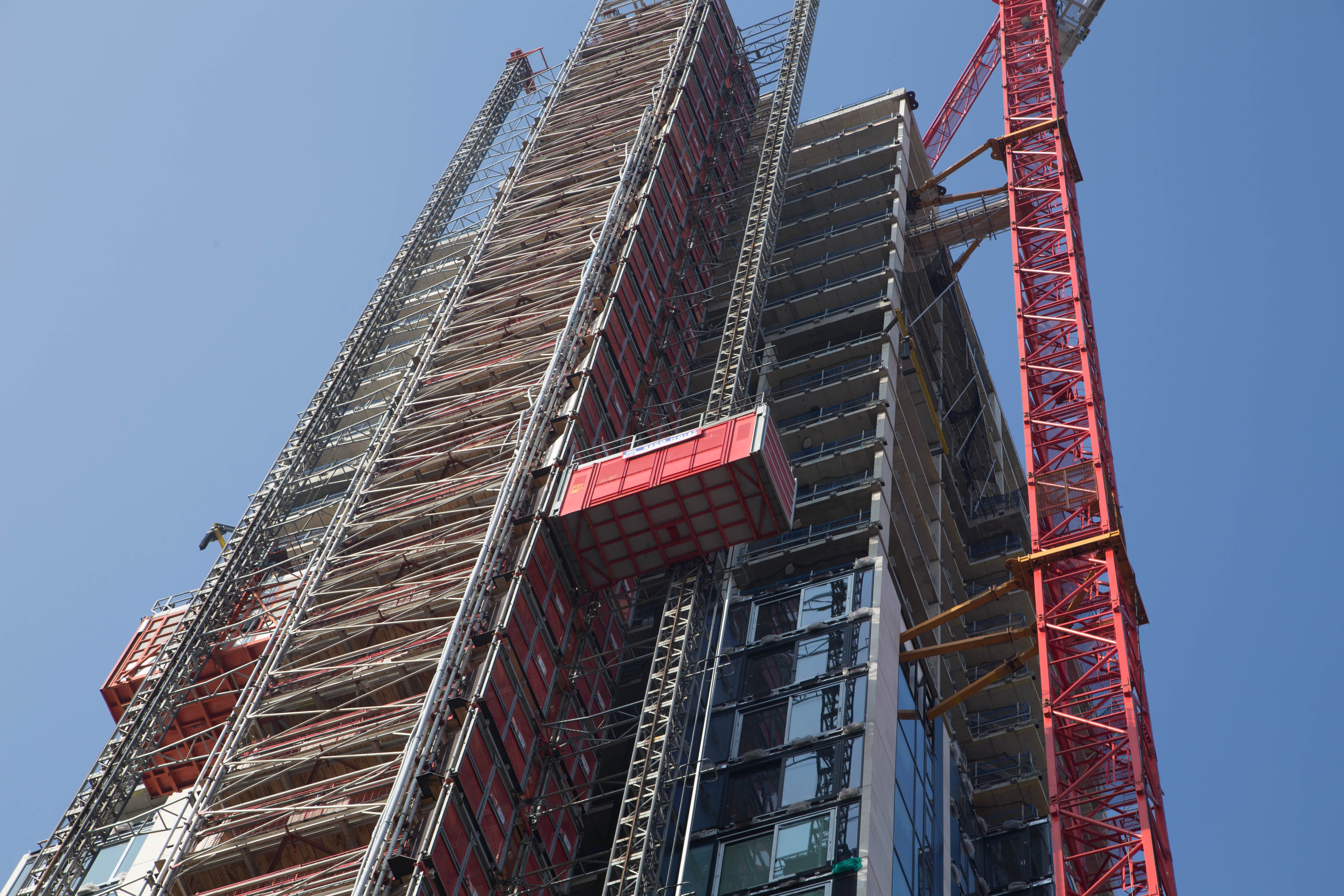 RECO Hoist Hire & Sales – Birmingham area
We have a large pool of our own hoist engineers in the city of Birmingham to install our goods only hoists and passenger goods hoists. Our hoist for hire will be installed by our own service team with years of experiences. With our local team in Birmingham, we can assure you that we will be on site quickly in case of breakdowns.