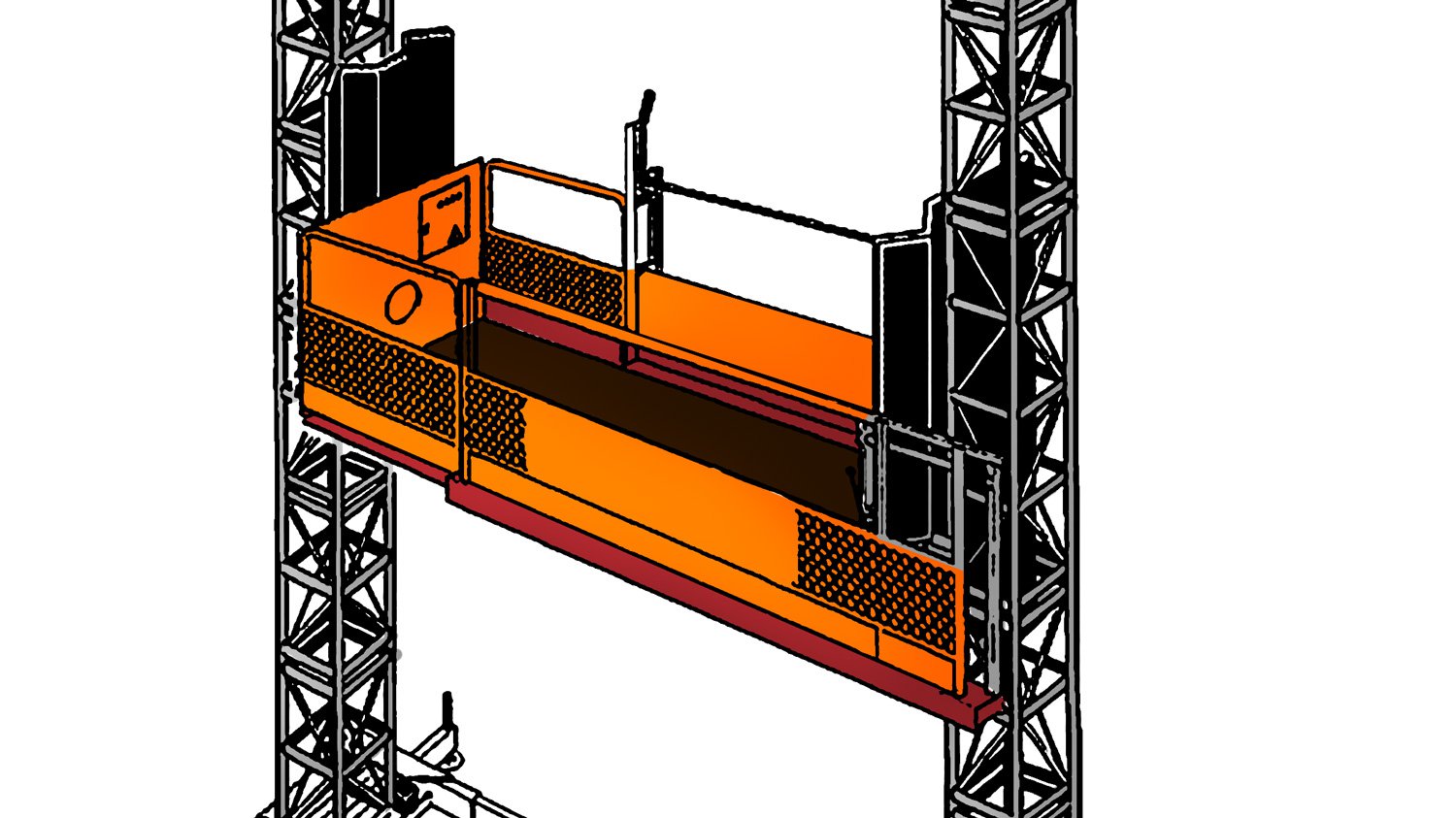 Alimak APF Transport Platform Hire
The Alimak APF transport platform is a large twin mast material hoist, capable of lifting 3.000 kg of building materials. The machine can be adapted with a crash deck to allow the transportation of personnel of up to a maximum of 8 people. This is a great hoist to hire for refurbishment projects and façade work and is ideal for larger materials such as pods or cladding panels. Due to its modular platform the hoist can be customised entirely to meet the needs of your project.
Modular hoist platform to meet lifting requirements
Alimak hoists are among the best hoists available in the market for transporting large prefab materials. The hoist platform is of modular construction meaning it can be configured to the size that accommodates your lifting requirements. The platform can be accessed from both loading or building sides at ground level by means of compliant electrical mechanical interlocking gates. The unloading to the upper floors is done so by means of a hydraulic ramp lowering against the floor slab forming a perfectly level run off into the building floors. Upper floor landing gates can be configured as sliding or swing type, whichever solution fits best for your specific requirements. For more detailed information on this transport platform, download the specification sheet below or contact one of our specialists.
Capacity
Payload capacity

3000 kg

Max. lifting height

100 m

Max. tie spacing

15 m

Lifting speed

12 m/min
Electrical data
Power consumption

32 kVA

Power supply fuses

63 A

Required power supply

440V 3PH 50 Hz

Rated output continuous duty

16 kW
Dimensions & weights
Platform dimension (WxL)

3000 x 7200 mm

External dimension (WxL)

4000 x 10000 mm

Mast section length

1.508 m

Transport weight

1385 kg

Weight mast sections

128 kg