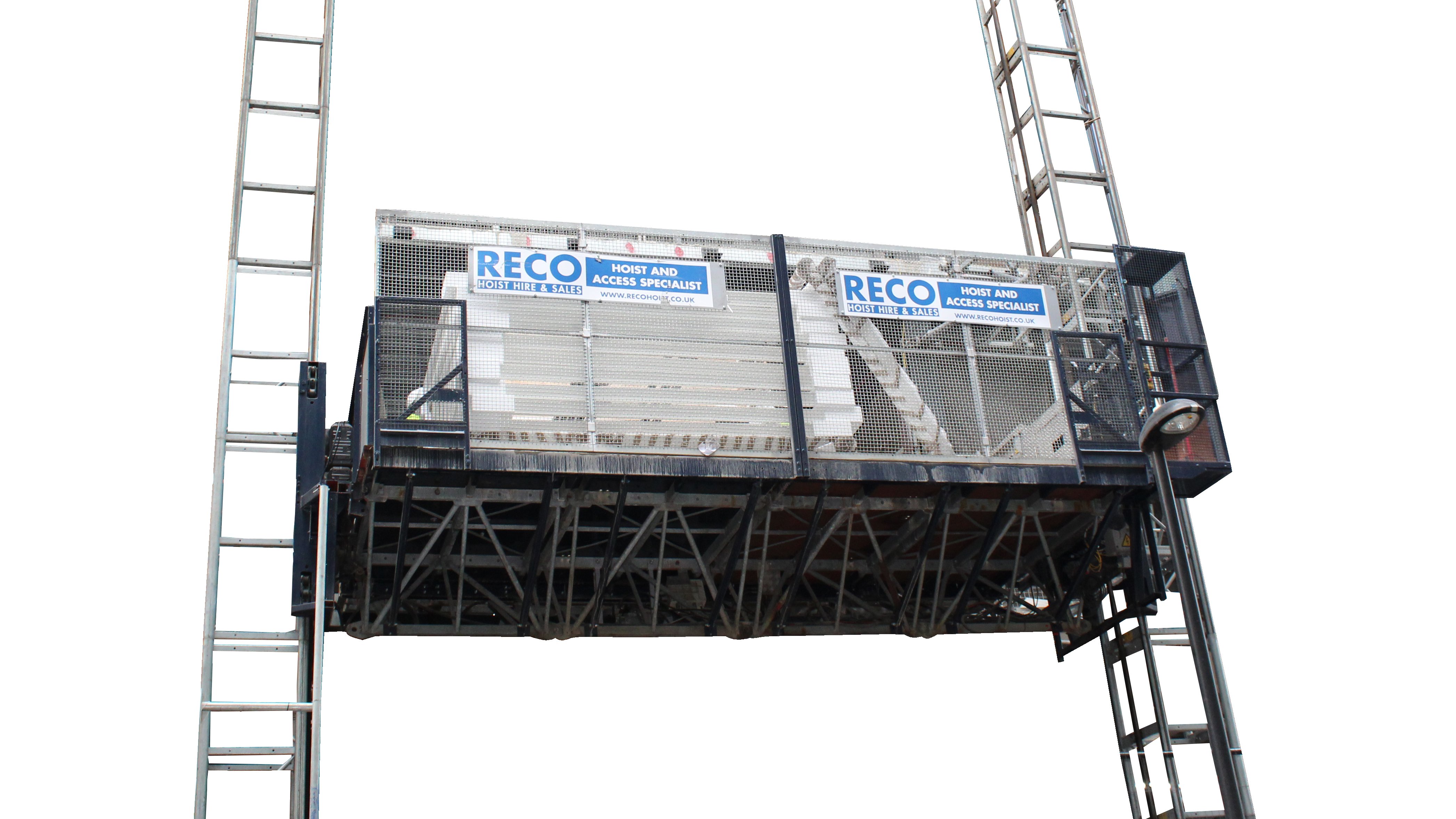 Hek GTP Dual 1500 Transport Platform Hire
The GTP Dual 1500 transport platform by Hek is a twin mast hoist with a 1.5x4 metre platform. The platform has the added benefit of being able to load the materials length ways directly on to the platform. It is also an ideal choice when power supply is limited, as it only requires a power supply of 415 V and 32 A. Yet it still boasts a 1.5 ton payload capacity!
The base of the hoist is fully enclosed with a 2-metre high fence complete with a fully compliant electrical mechanical interlock ensuring ultimate in safety for the end user. The machine can be fitted with an optional crash deck which gives the ability to transport both passengers and materials when fitted. For more detailed information on this transport platform, download the specification sheet below or contact one of our hoist specialists.
Capacity
Payload capacity

1500 kg

Max. lifting height

120 m

Max. tie spacing

8 m

Lifting speed

12 m/min
Electrical data
Power consumption

11 kVA

Power supply fuses

32 A

Required power supply

400 V / 3 PH / 50Hz

Rated output continuous duty

2 x 4.8 kW
Dimensions & weights
Platform dimension (WxL)

4000 x 1500 mm

External dimension (WxL)

6200 x 1800 mm

Mast section length

1.508 m

Transport weight

2465 kg

Weight mast sections

47 kg