RECO Hoist Hire & Sales successfully concludes One Crown Place in London
Mace Group: "Can't wait to work with you all again"
Last week we saw the final steels of the gantry lifted down, marking the closure of our work at One Crown Place in London. Over the last 2 years we've provided construction hoists and Common Tower access systems to Mace to assist in the completion of this magnificent project. We are proud to have played a role in completing this new addition to the London skyline and the kind comments we received from the Senior Site Manager are extremely welcomed. Such success could not have been achieved without the dedication and commitment from our valued engineers.
Services, construction hoists and access systems hired for this project:
RECO Common Tower configured specific to site requirements;
50 square metres RECO Loading Docks to form level egress and access to and from the hoist car;
RECO integrated staircases within our Common Tower;
Multiple Alimak Scando 650 passenger goods hoists in twin and single configuration;
An Alimak APF Transport Platform for the transportation of large modules and pods;
Full installation and maintenance service to ensure continuity as construction proceeds.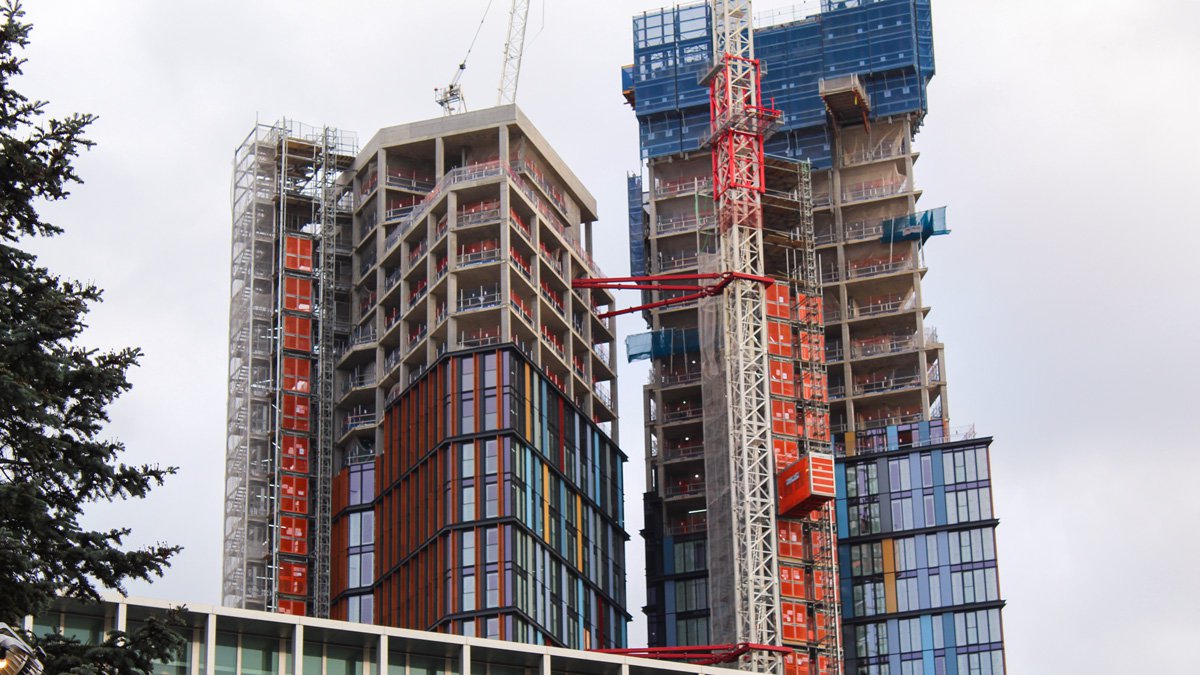 Optimal vertical transportation for One Crown Place
The construction of One Crown Place required vertical access to 33 floors. The new tower stands in Finsbury near the center of London, offering a 360-view of the city skyline. Space and time for goods handling are of a premium at inner-city construction sites like these. The allowed us to provide efficient means of vertical transportation to both personnel and materials to all floors independently. We installed 6 to the building with only a minimal opening in the façade. The combination of our Common Tower and construction hoists proved to be a big win for the client!
Mace Group: "a huge part of this project's success"
"Never have we had to work through such extreme conditions with furlough and distancing playing a major part in our ability to function" says Mark Johnson, Associate Director, Project Management of Mace Group. "Your operations engineer has been a steadying force for me through this whole period. As I can remember he has always been available. I can't imagine how difficult it must have been for RECO to manage all their other projects, if he afforded them the same care and support as he did for us. Certainly, a huge part of this project's success. Can't wait to work with you all again."
Do you want the same level of service and commitment for your next project in high-rise construction? We are ready to custom design, install and maintain the best vertical access solution for your project.